Parents & Students please join us for our end of year BBQ hosted by our School Board Members. Parents please call the office by Thursday, May 19th to let us know if you will be attending lunch with your child.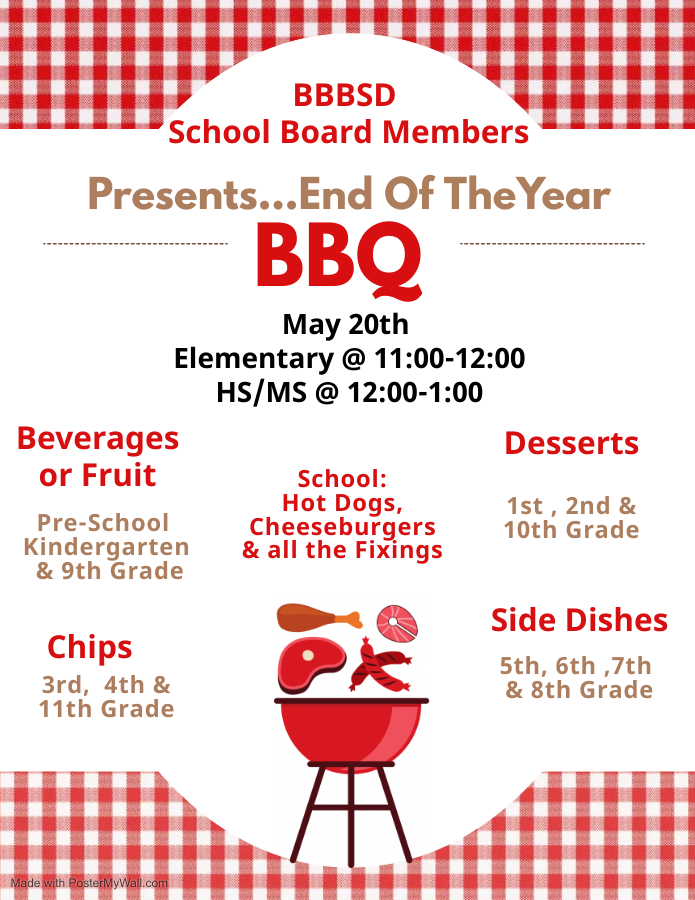 Jr. Torino & Principal Harvilla met today to settle up on some things: Fall 2021: Jr. "Mr. Harvilla can I shave your head?" Mr. Harvilla "Sure, when you graduate!" Jr. Graduated on Saturday and Principal Harvilla paid the piper today.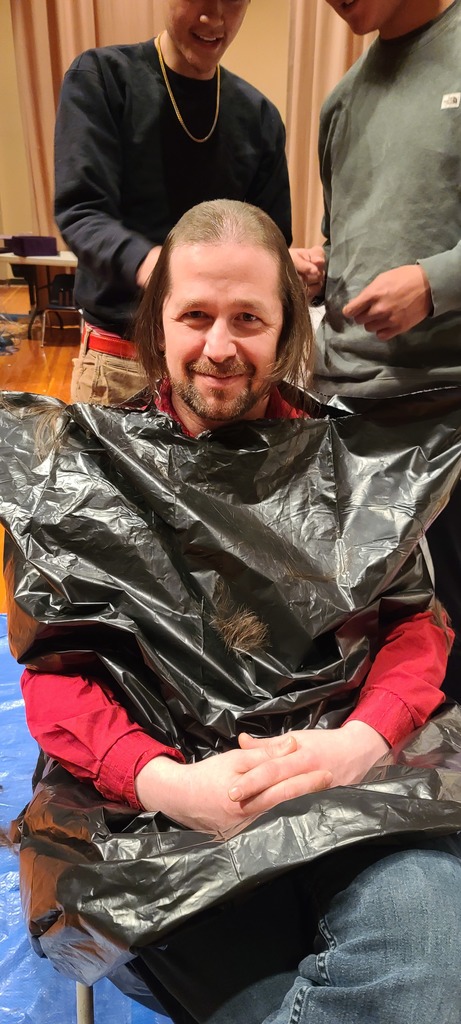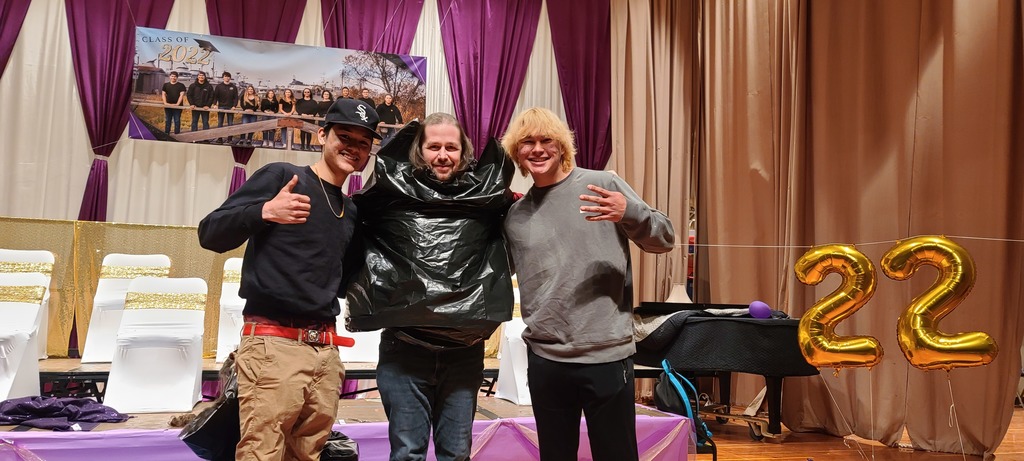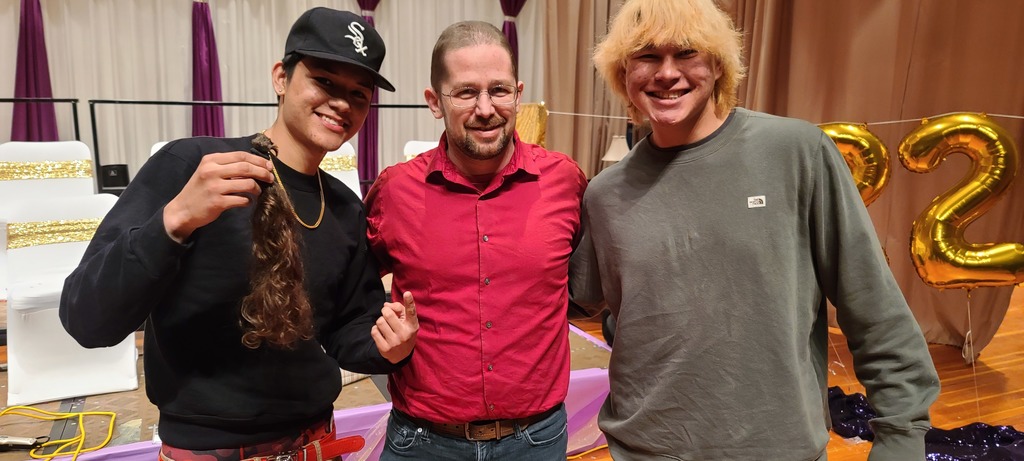 Pre K & Kindergarten promotion tomorrow May 17th @ 9:15am school Auditorium. Parents & Family members are all welcome. Following the promotion will be Elementary Academic Awards 1st -6th grade.

Graduation for the class of 2022 is at 4:00 p.m. tomorrow!

Amazing Part Time Opportunity at Bristol Bay Borough Schools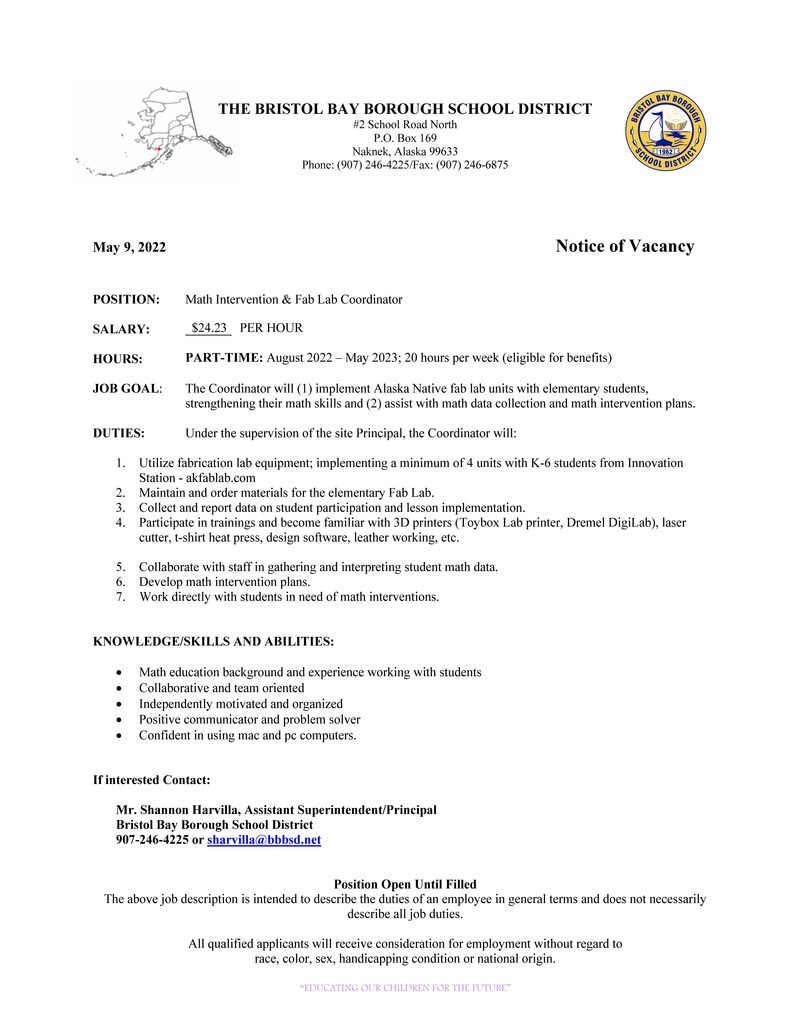 Ms. Doster's Aquatic Biology Class!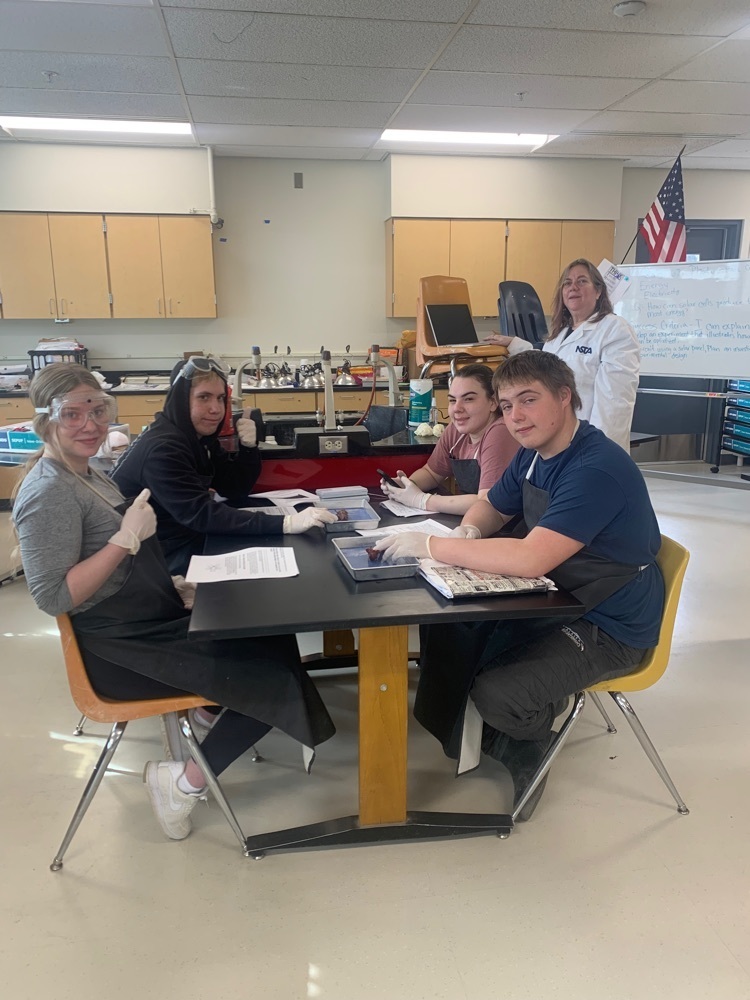 7 more days Class of 2022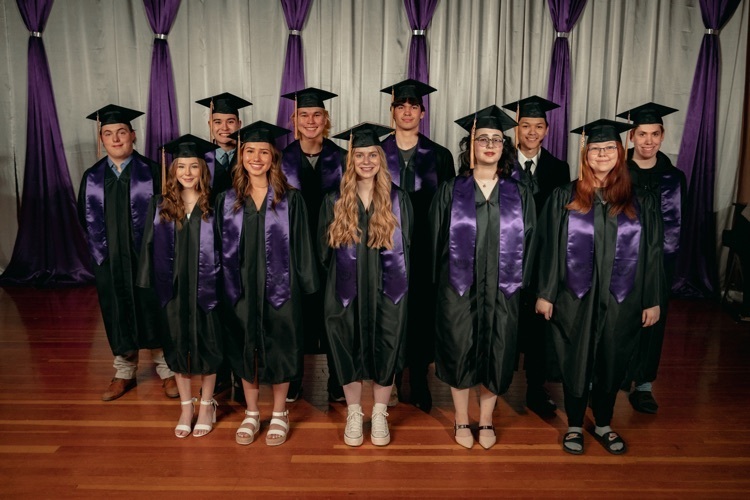 Ms. Ludvick's Epic Sleepover with 5th &6th grade with the help of Mr. Everly. Lots of fun had after school doing photo scavenger hunts, playing on the playground, large group games in the gym, a movie in the auditorium, fort building and scary stories until the early hours of the morning. Tons of memories made 😊 A special thanks to Mr. Griffin for chaperoning the boys.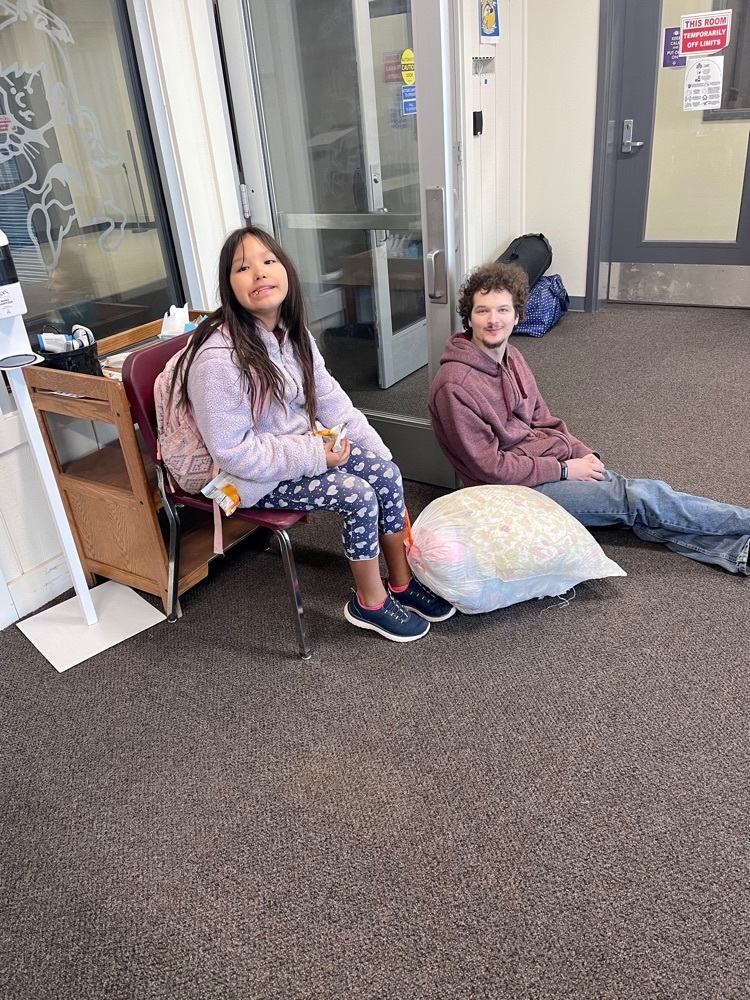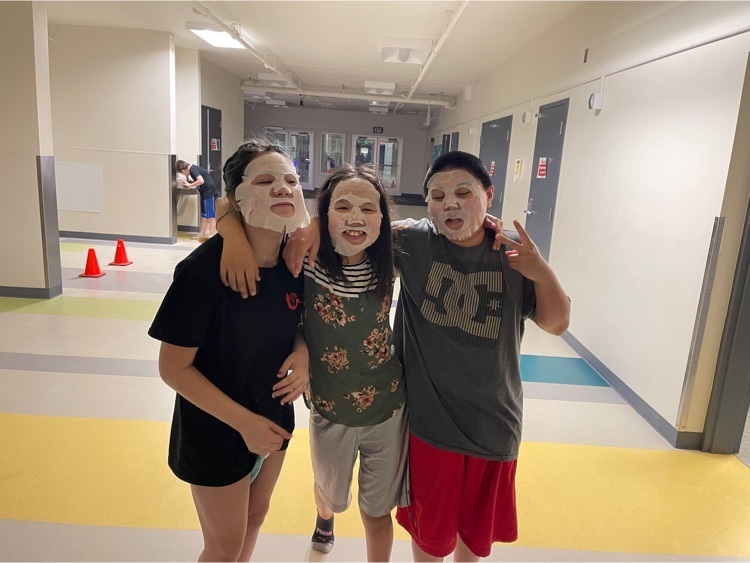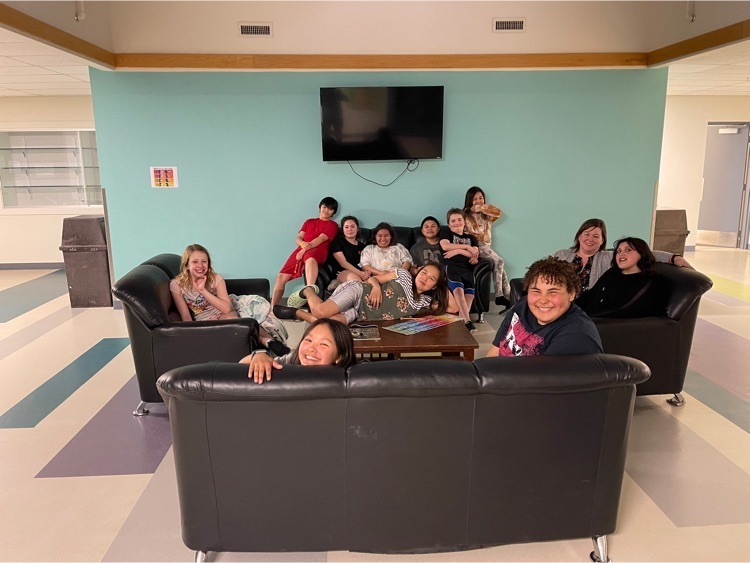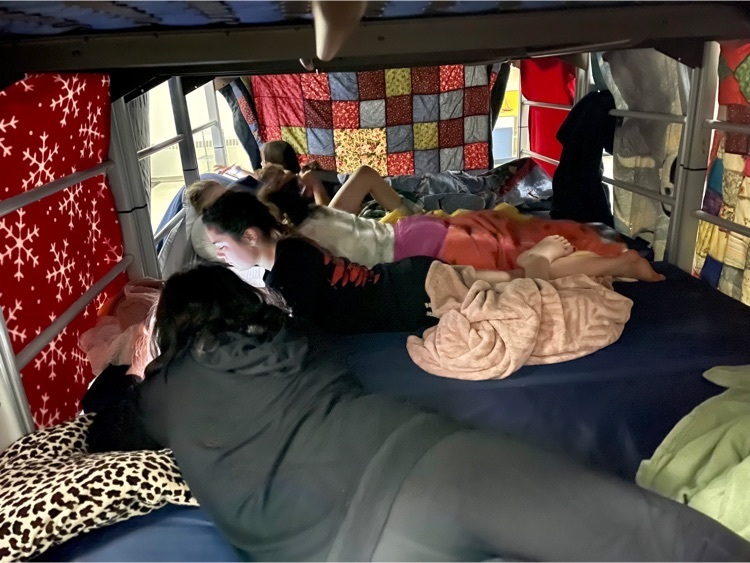 BBBSD May 2022 Regular Board Meeting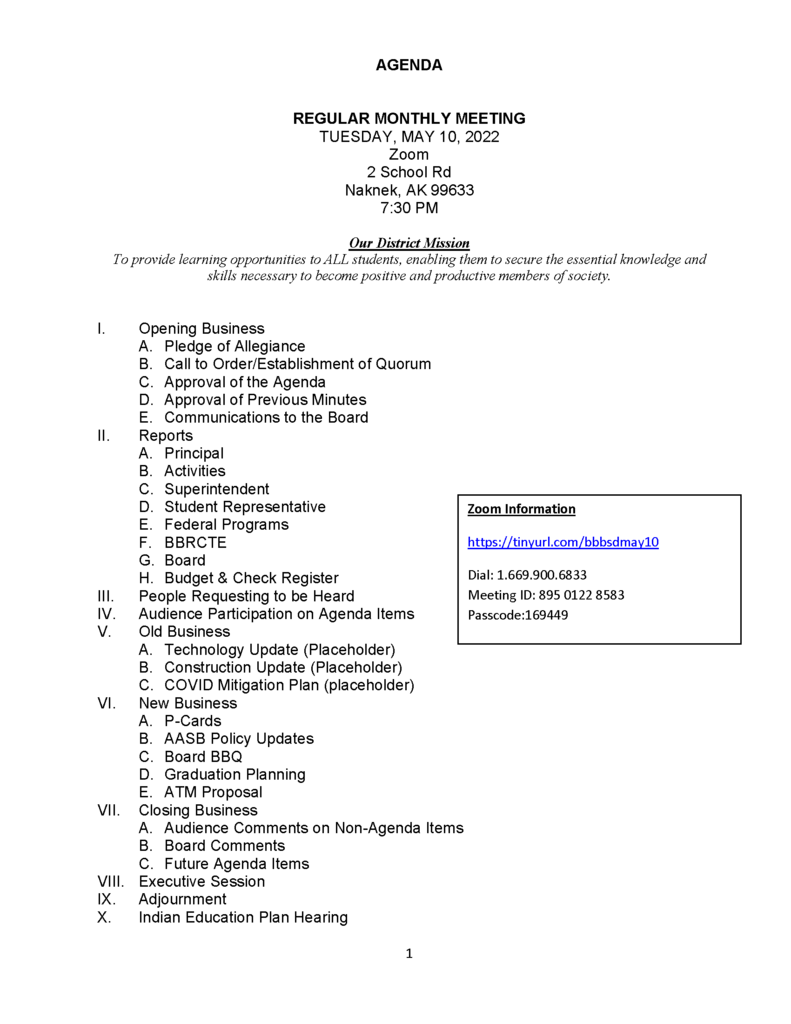 BBBSD Policy Workshop - May 7 & 8, 2022 - Notice of Quorum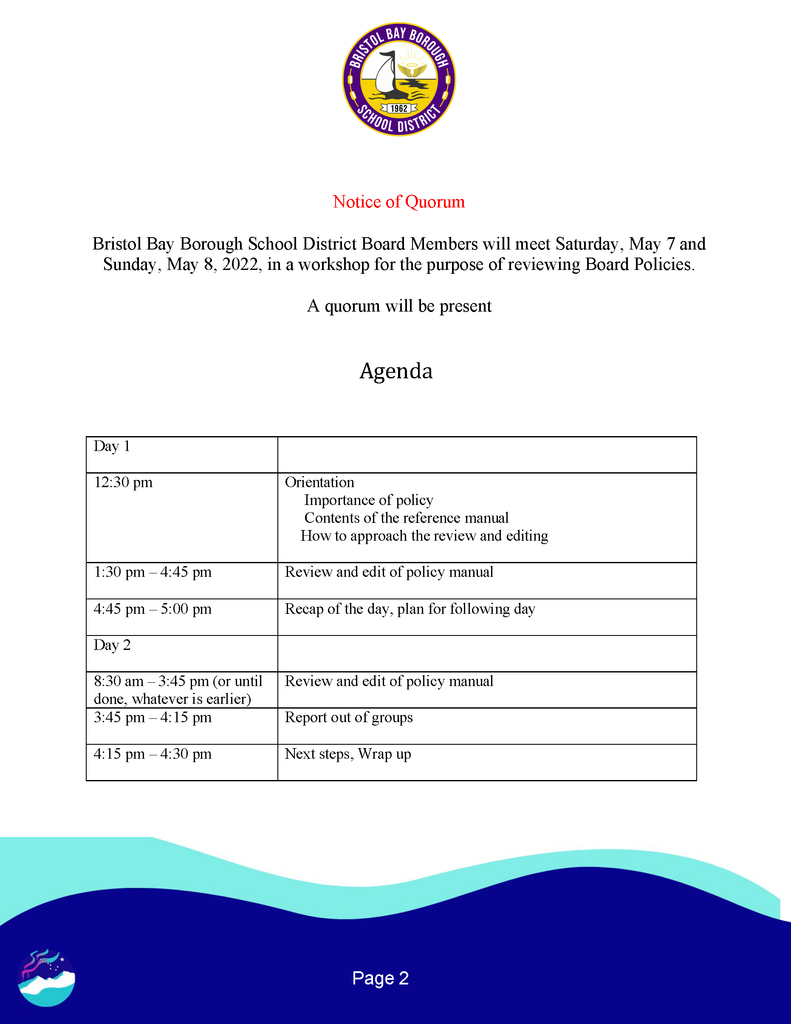 All smiles with the new playground.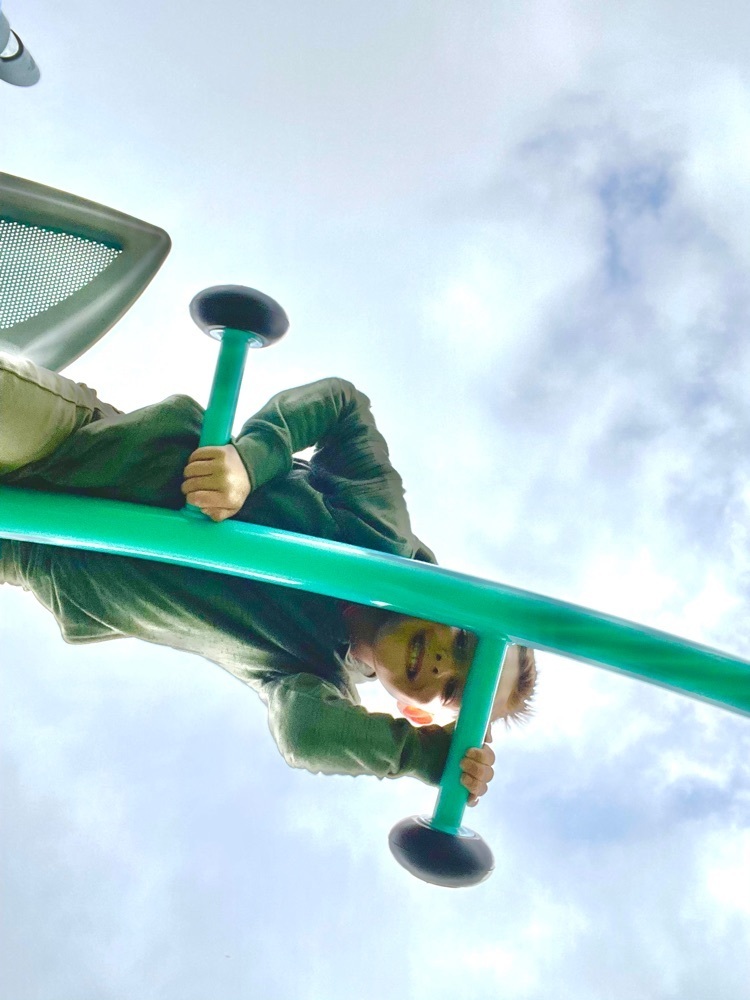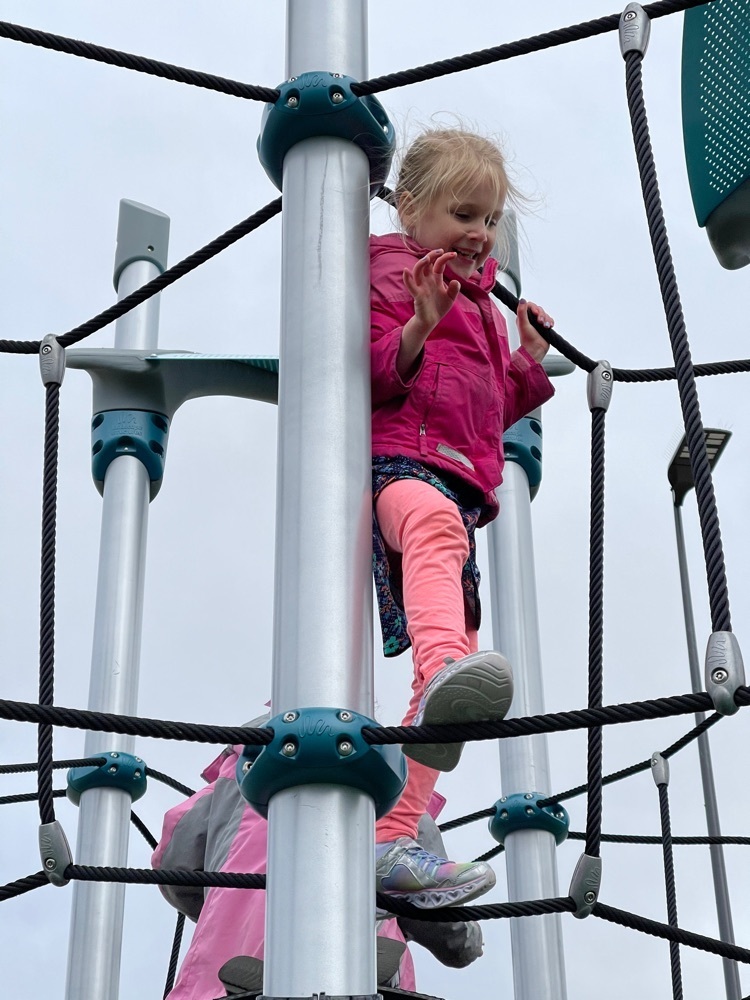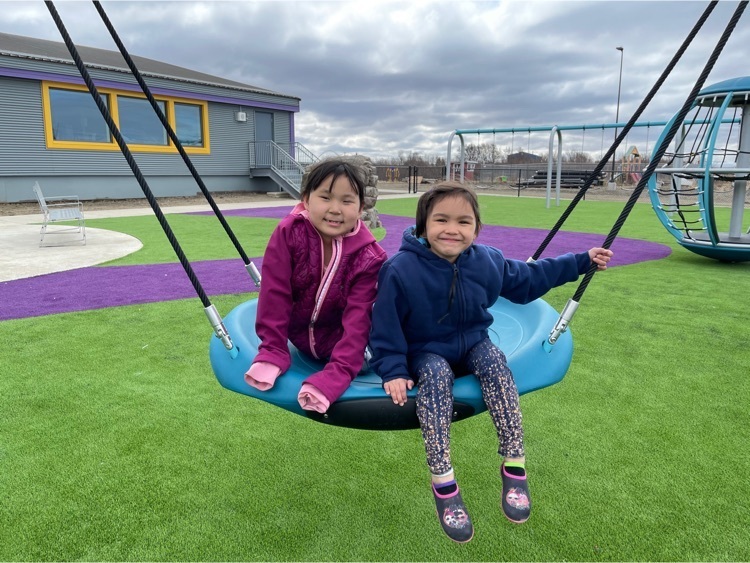 Summer SEL Camp (Social Emotional Learning)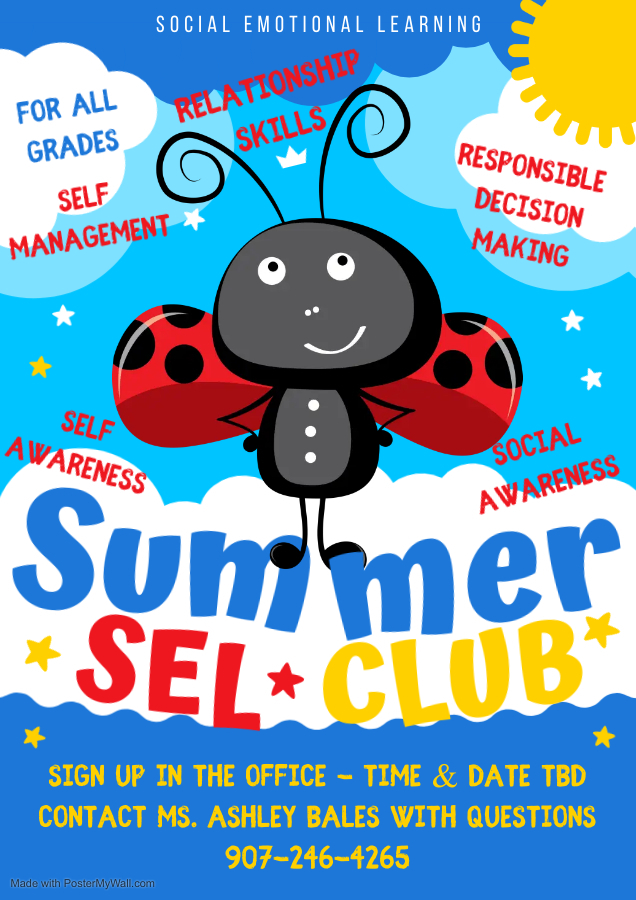 Good Morning, Bristol Bay Borough Schools is happy to announce that the community playground, located in front of the school, is officially open! Thank you to the Rasmussen Foundation, Local Businesses, Bristol Bay Borough, and Individuals for making this happen. In order to maintain a safe play environment, please 1. Monitor your children at all times while engaged in play. 2. Remember that the playground was designed with kids ages 5 to 12 in mind. 3. Please clean up all refuse and limit tracking of dirt and mud onto the play surface. 4. Please keep all bikes, unicycles, scooters, and skateboards off of the play surface. 5. Please be aware there are many moving and swinging parts, please be mindful while crossing the play surface.

Please Join Us For The 2022 Graduation Ceremony! May 14th, 2022 @ 4:00pm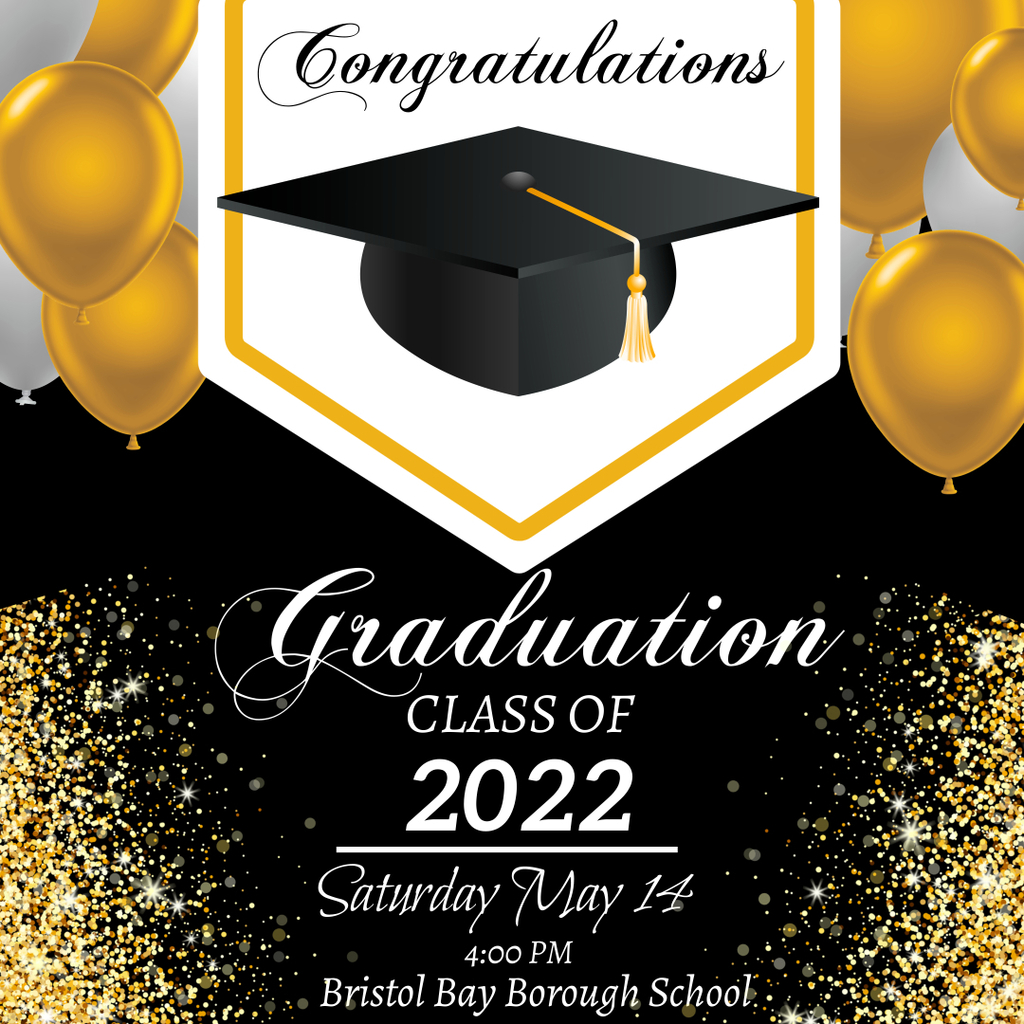 Last Day At State NYO!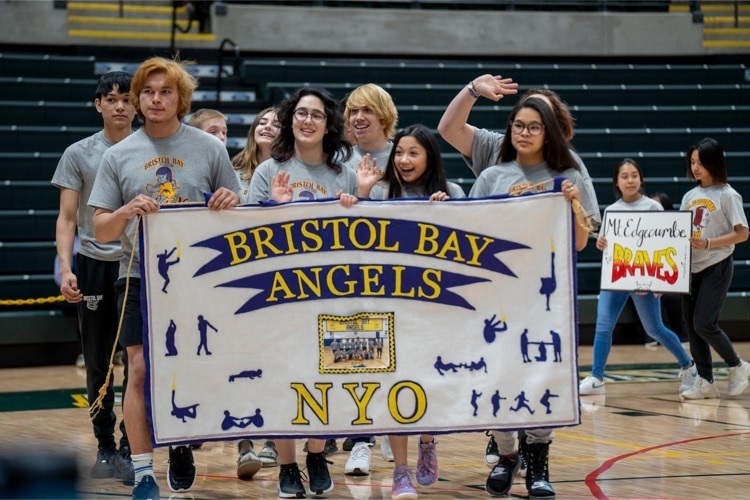 Showcase and Community Event

Our artist in residence Miss Sarah is doing a wonderful job with the preschool 4 and Kindergarten class. They had a blast.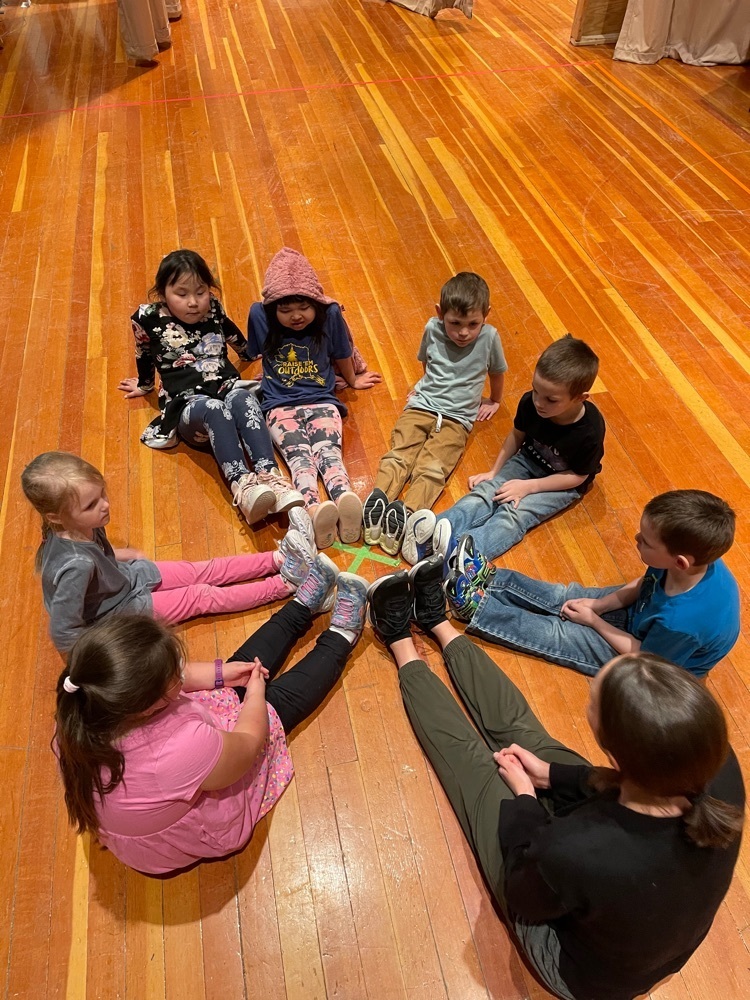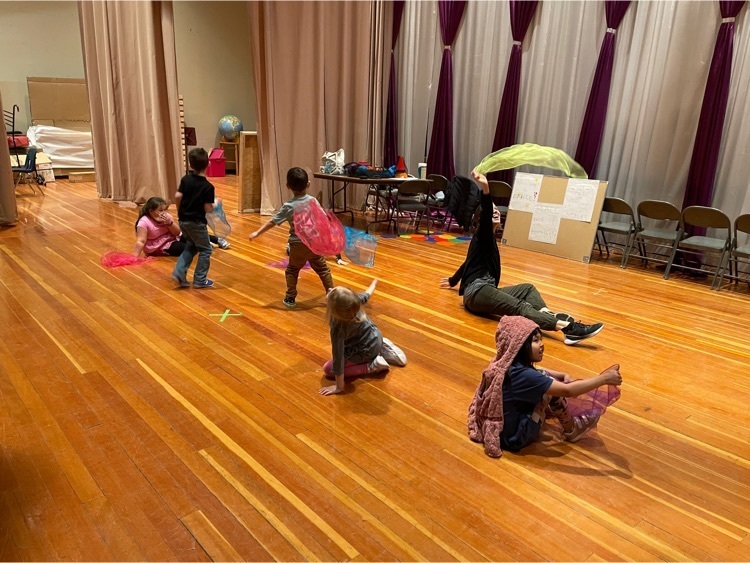 NYO 2022 Team! We are extremely proud of these kids and how hard they worked! Good luck at state.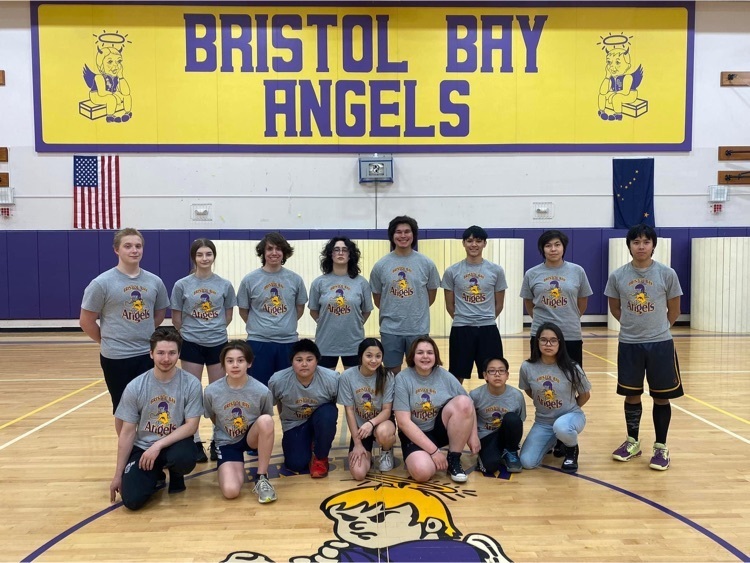 BBBSD is looking for an Athletic Director for the 2022-2023 Season!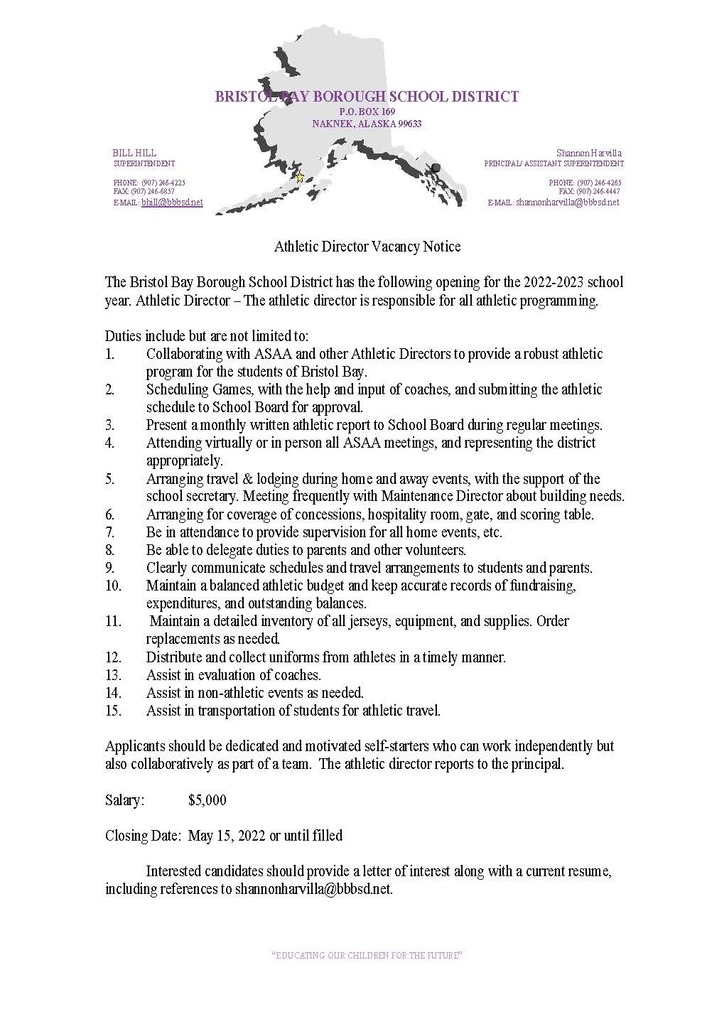 2022-2023 School Calendar