Please see attached updated 2022-2023 Calendar. April 28th will be an inservice day, in order to allow staff to attend state Science of Reading training.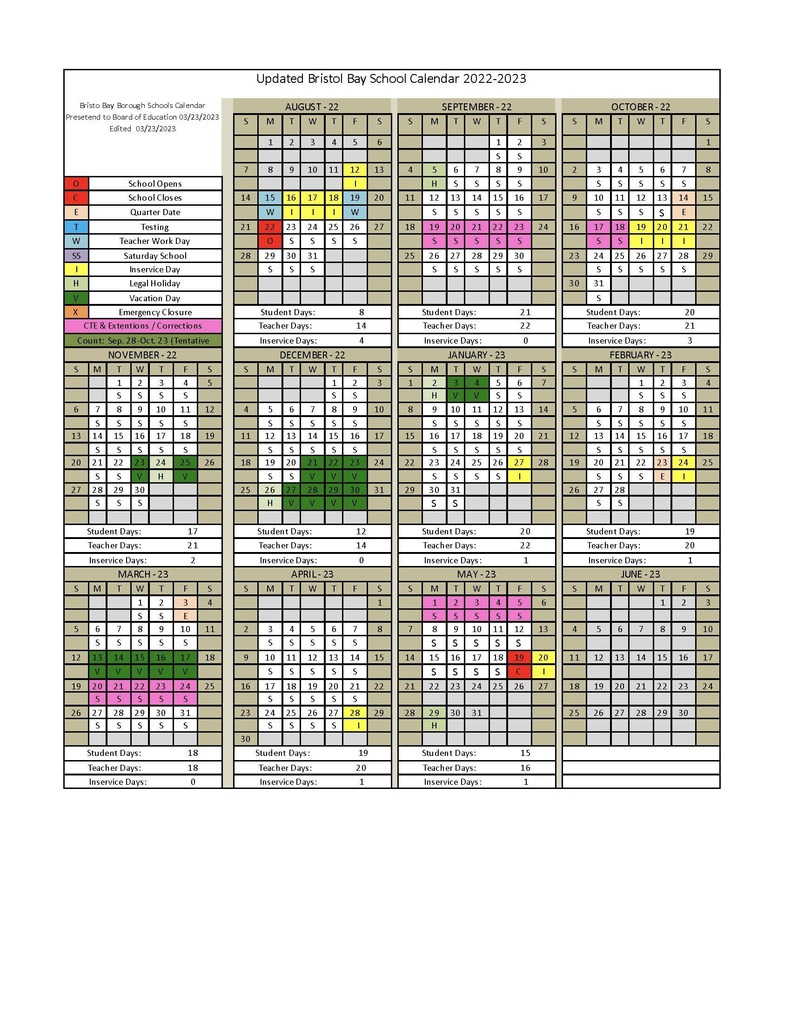 April Breakfast & Lunch Menu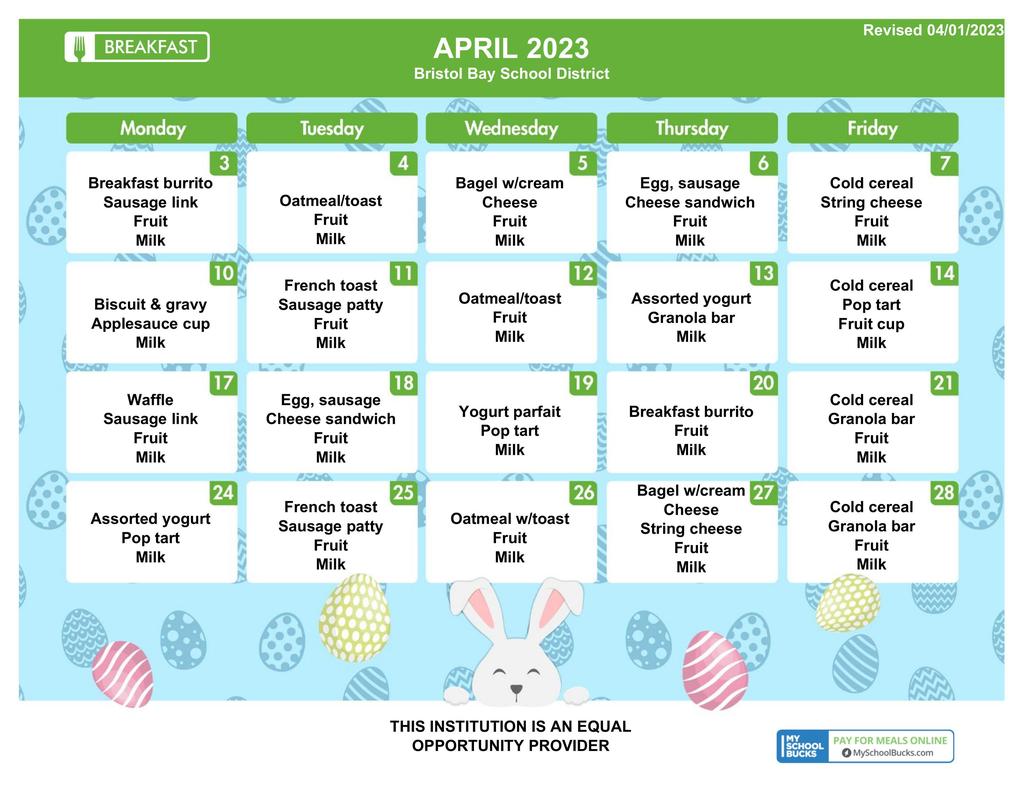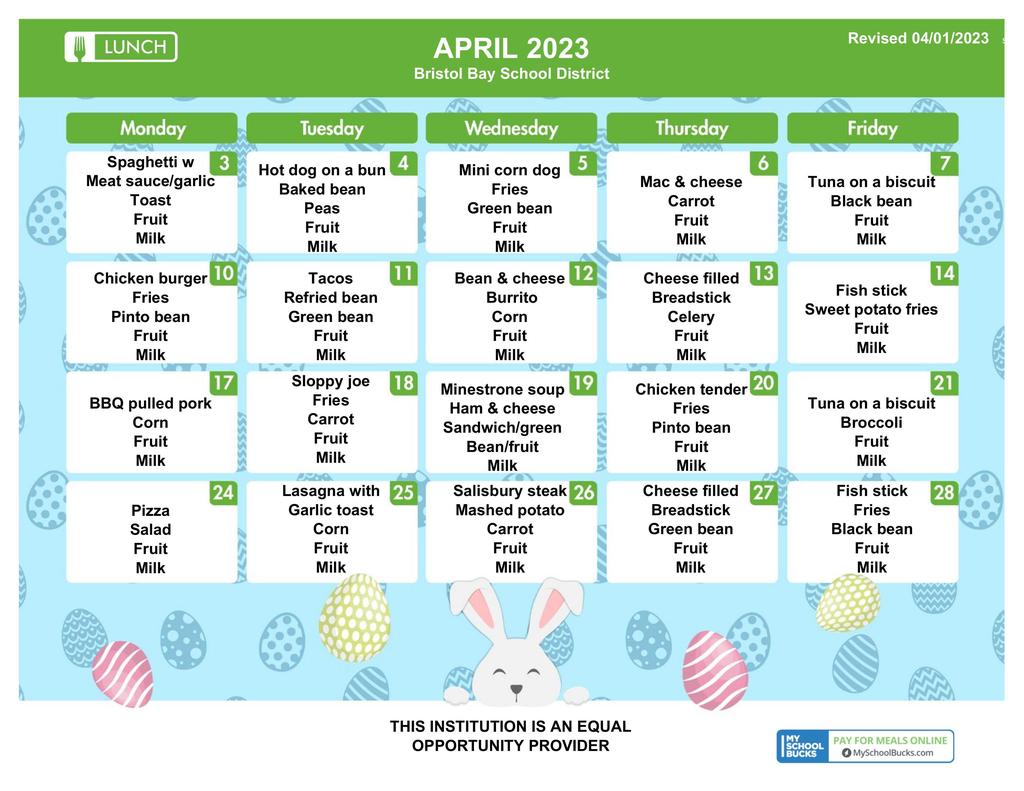 Substitute Teachers Needed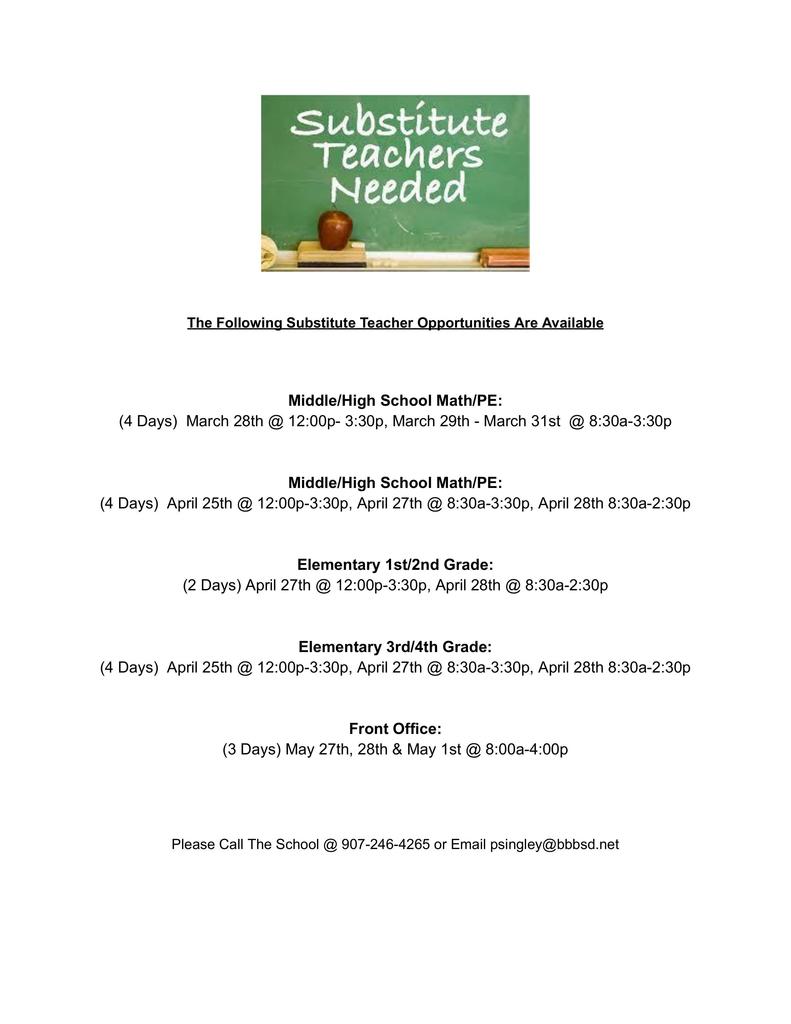 Due to Weather Conditions, we will be cancelling Parent / Teacher Conferences Tonight. We will hold conferences tomorrow, Thursday March 23rd from 2:30 to 6:30 p.m. If you had a conference scheduled today, please contact your Childs teacher to reschedule for tomorrow. Students will be released today, tomorrow, and Friday at 2:30 p.m.
March 23, 2023 School Board Meeting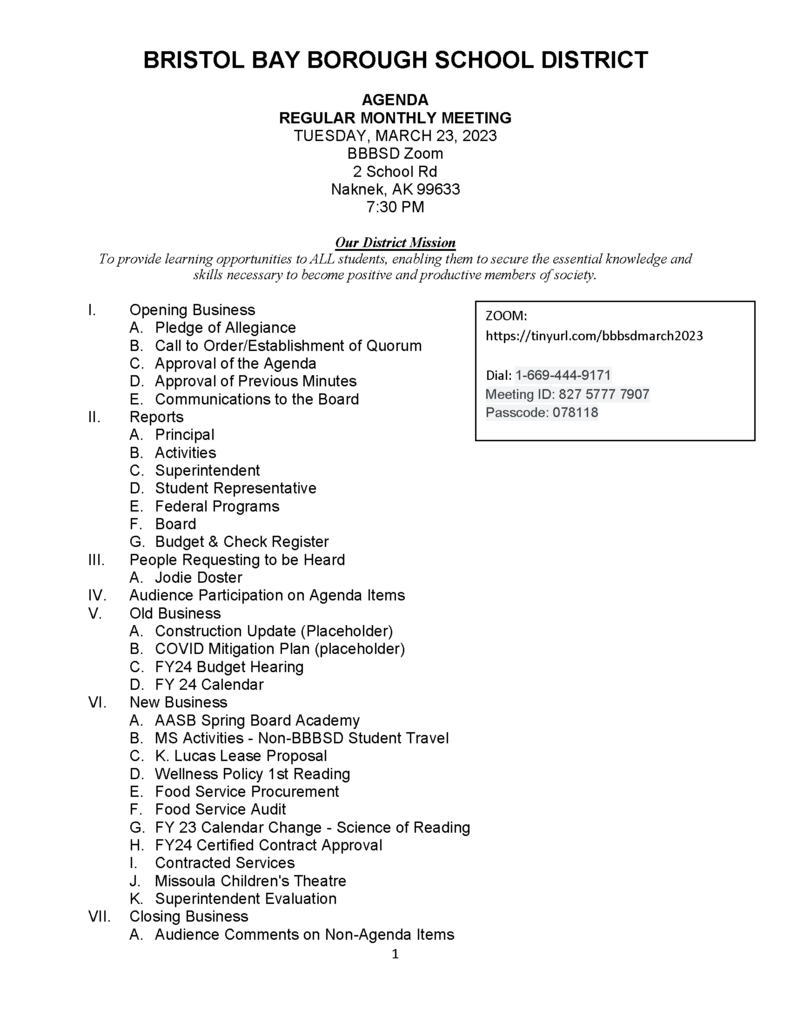 N.Y.O. Practice with Coach Paulie McClain begins Monday, March 27 @ 3:45 p.m. Practices will be Monday to Thursday @3:45 and Fridays @ 3:00.

Early Release, Parent-Teacher Conferences & No Activities Club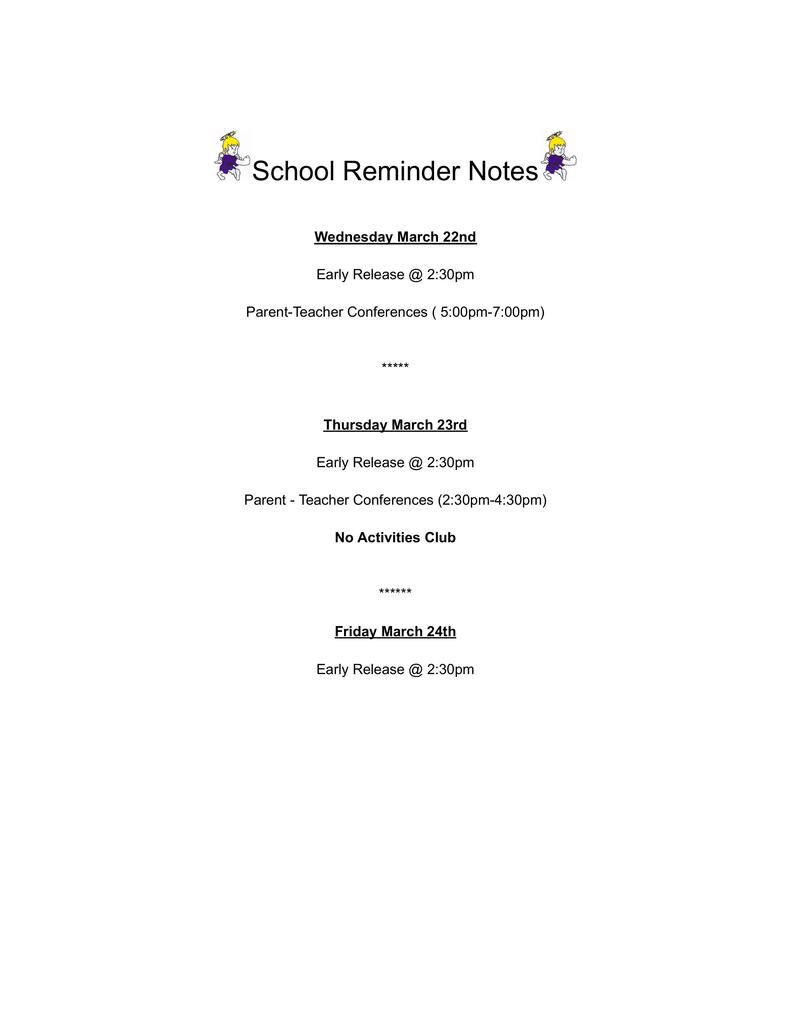 Good morning, The Bristol Bay Native Corporation and the University of Alaska Anchorage (UAA) have partnered with Education Northwest to evaluate the Bristol Bay M.Ed. Pilot Project in your school district. As a family in the district, we would like your input. The survey asks for your opinions about school climate and culture. The survey is voluntary, but your input may inform improvements in your child's school.
https://survey.alchemer.com/s3/7237832/Bristol-Bay-Region-Family-Survey
We estimate that the survey will take about 5 minutes. Once you have begun the short survey, you can save and continue your survey later by selecting Save and continue later in the upper right corner and emailing yourself an individual survey link. Your survey responses will be kept completely confidential and no identifying information will be shared outside of the project team at Education Northwest. Please complete your input into the survey by the end of the day on March 24th.
March 21, 2023 School Board Meeting rescheduled
1st and 2nd graders got to present their Local Alaska Animal Research Projects today! Students wrote a research report, created habitats, and recited three facts! The turn out was amazing! 👏 👏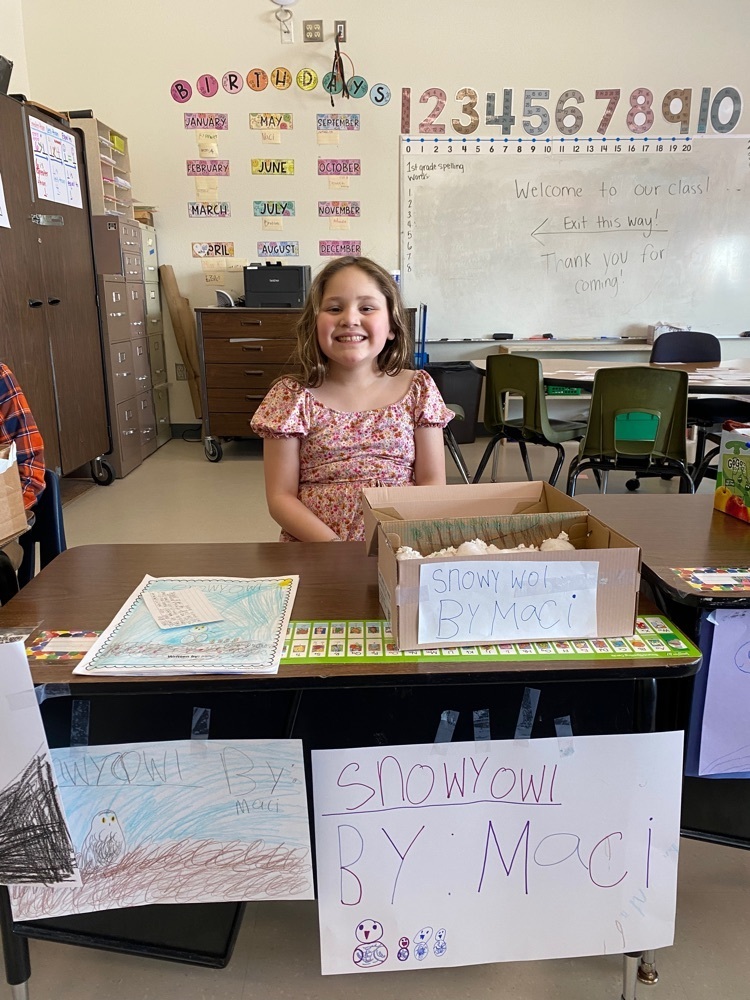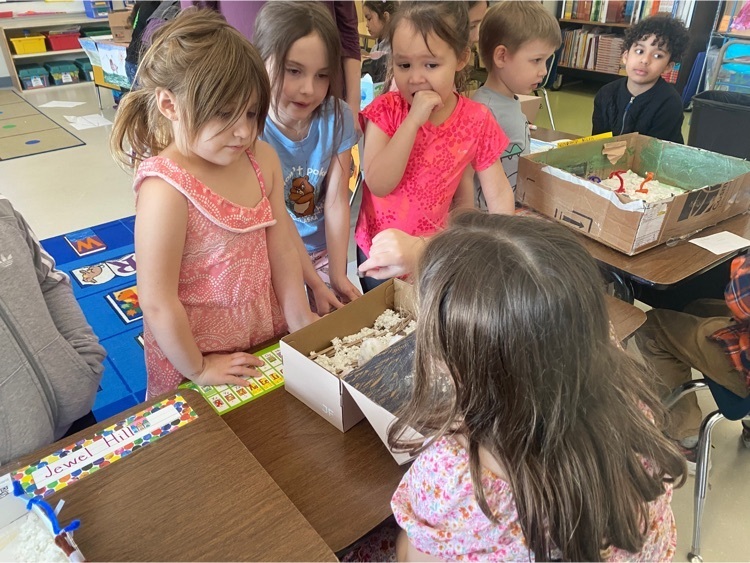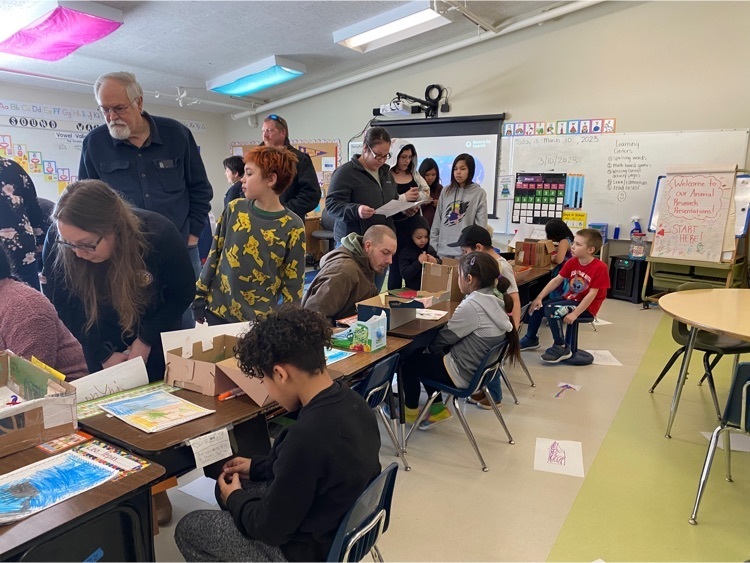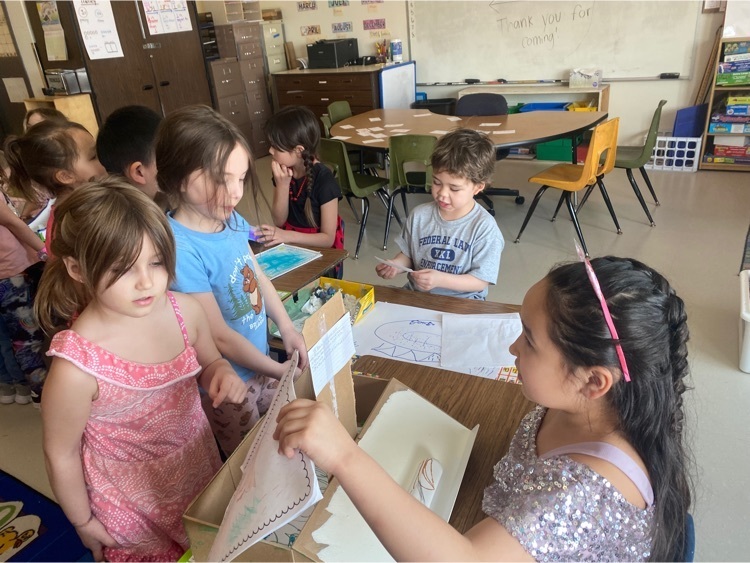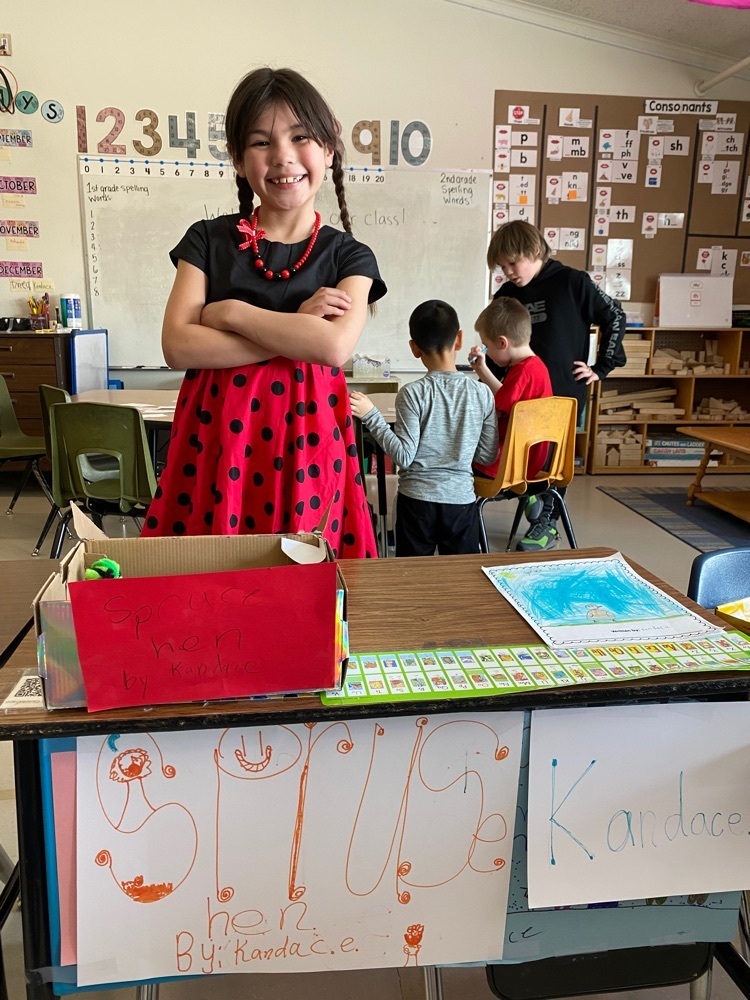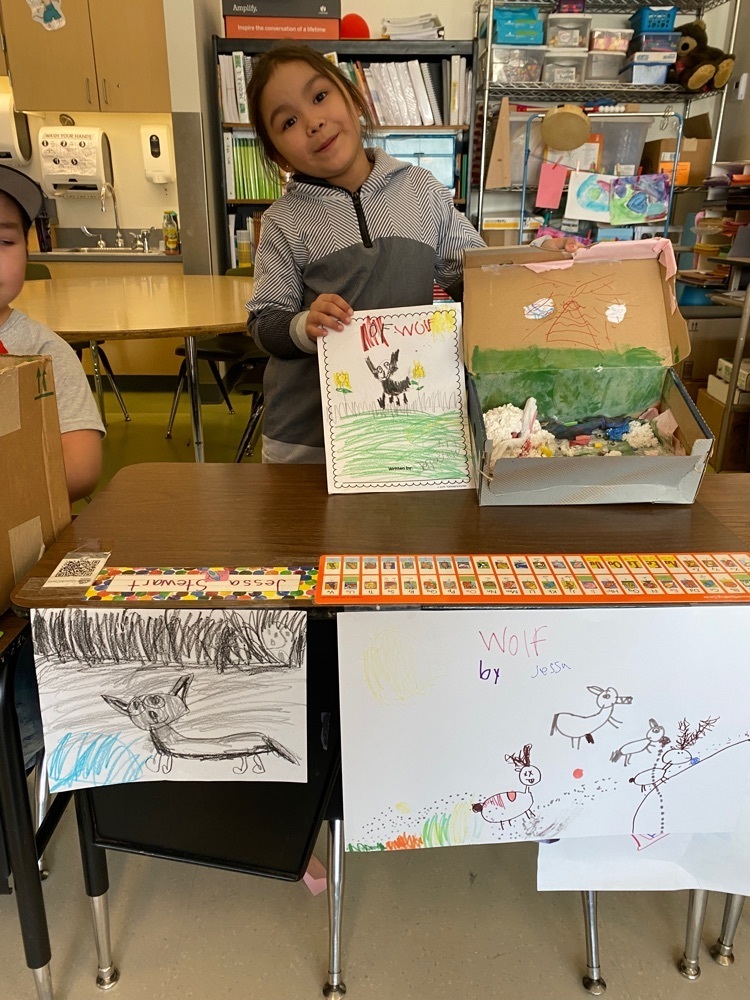 The sleepover for battle of the books was a success! So much fun was had that this is the only picture I took. We played games, watched a movie, and got a little bit of sleep.

Parent-Teacher Conferences are coming up! Elementary and middle/high school teachers will be reaching out to families to schedule appointments.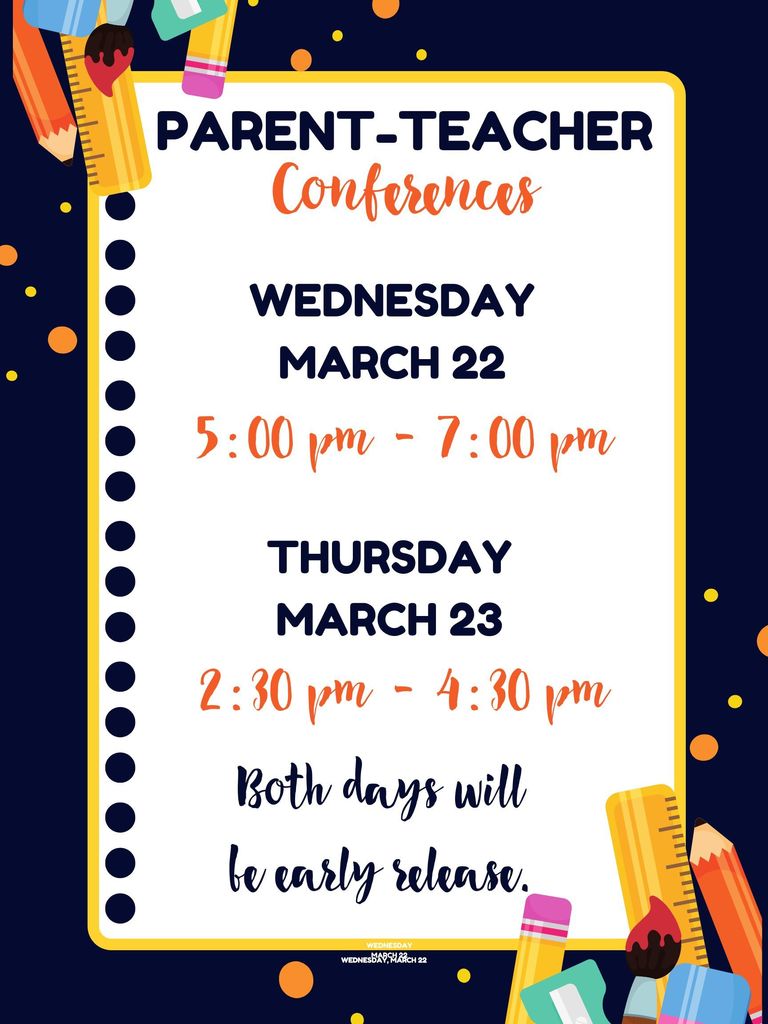 The HS/MS Basketball Players will participate in the Shoot a Thon, tomorrow Saturday March 11th @ 1:00pm. If your child is unable to make it , we will find a date that works for them. Below you will find a link to donate to any listed Athlete that is opened until 6:00pm tomorrow. Once again we appreciate your support and Thank You! GO Angels
https://app.99pledges.com/fund/bristolbay4

Awesome architects!

Playing Boston in the morning is always more fun and engaging with Mr. Harvilla and Mr. Griffin!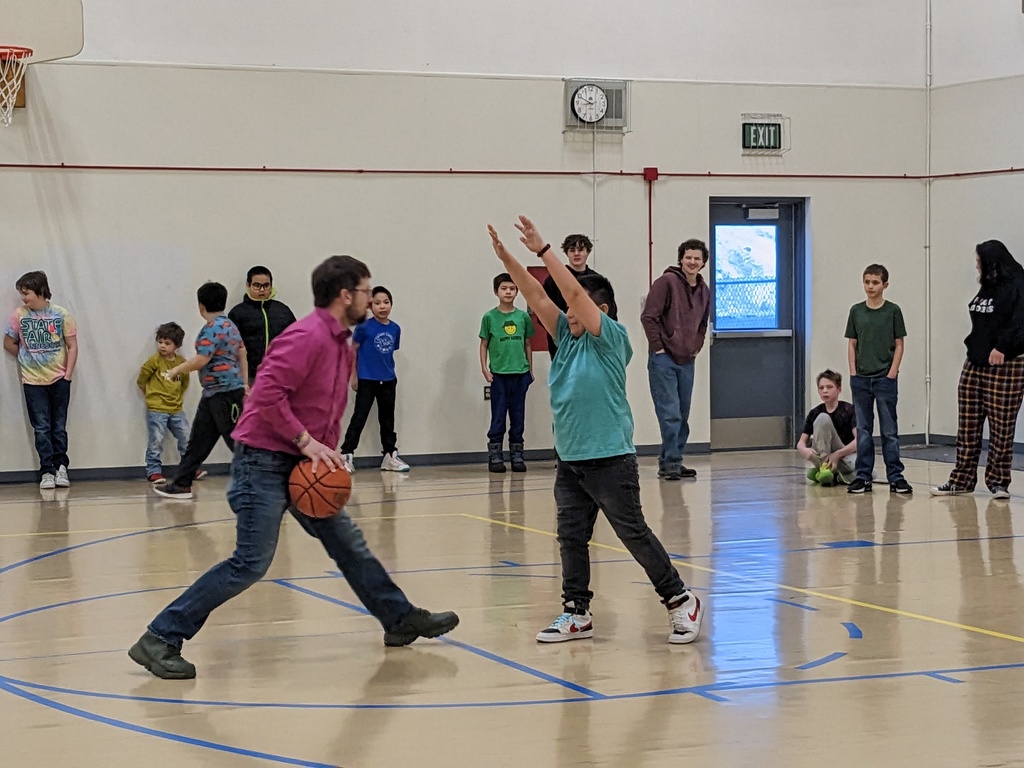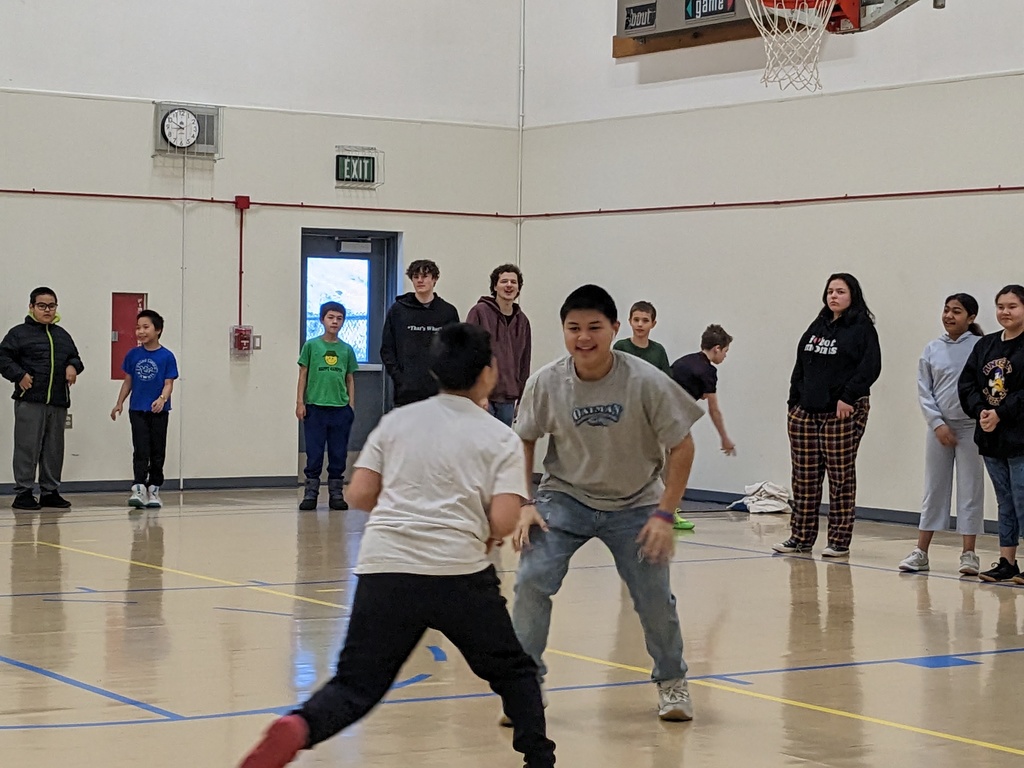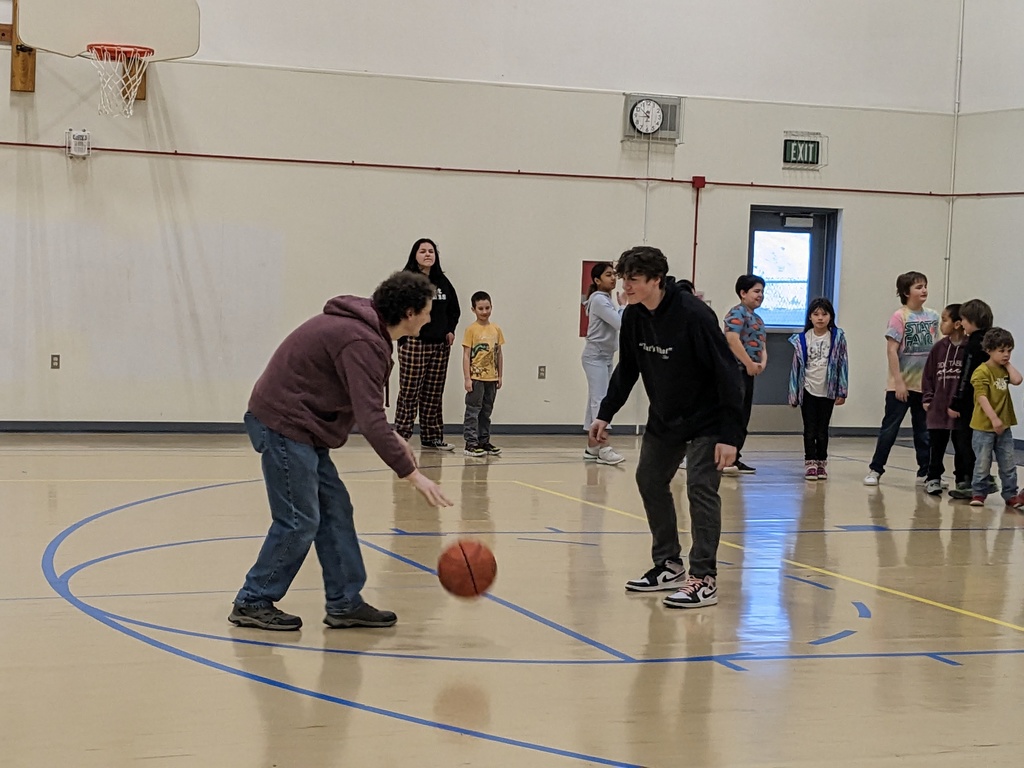 These students saw some chairs out of place in the library. They took the initiative to push in chairs and move them back! So wonderful to see these students take pride in their school environment! Way to be an Angel!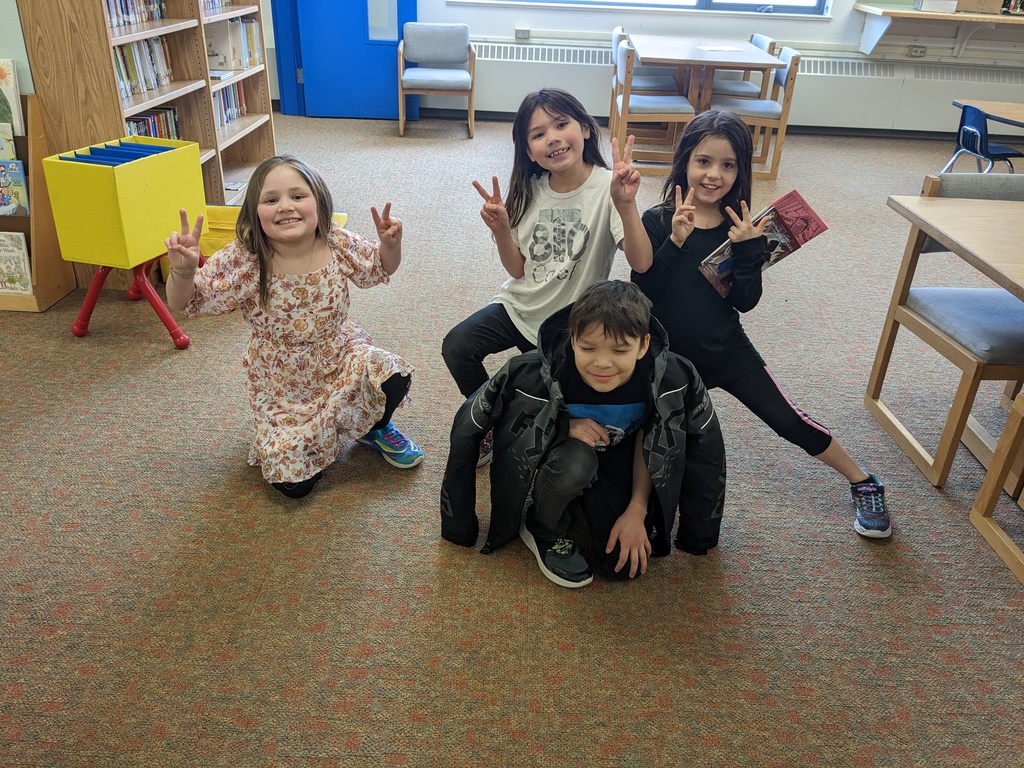 Magnetic abstract art for fab lab today.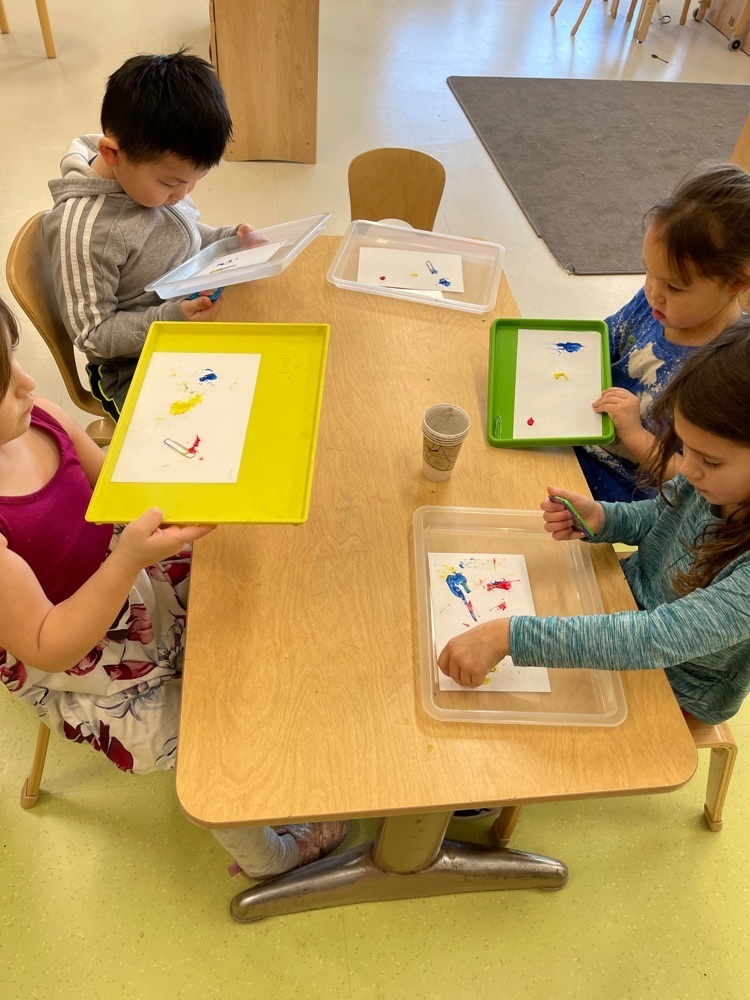 Miss Shawna's class enjoying making igloos in this nice spring like weather.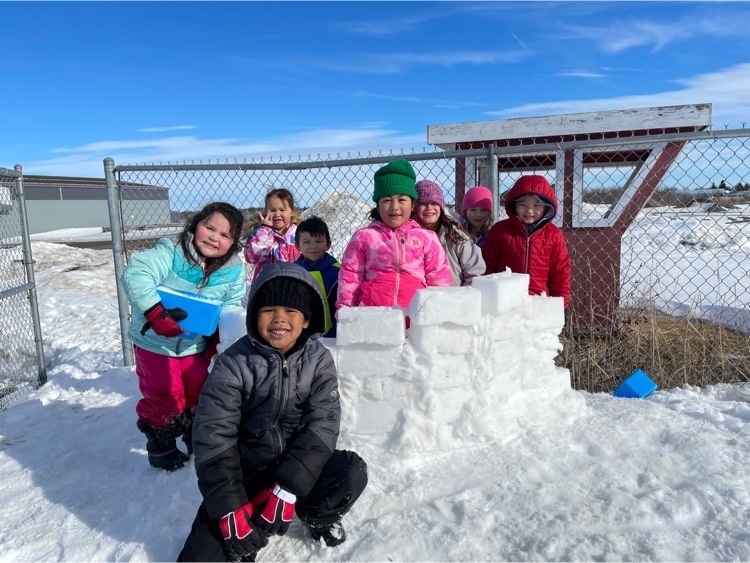 Open Gym Basketball: Tuesday and Thursday 6:30 to 8:30 and Sunday 6:00 to 8:00.

The school is reviewing three potential calendars for the 2023-2024 school year and would like community feedback. Whenever a school calendar is developed the school needs to meet state mandates. Students must have 180 days of school. 10 of these may be teacher in-service days. In-service days are staff-only days. These days provide staff with needed time for professional development and provide students and families with additional time together. These mandates leave very little wiggle room regarding the start and end of school, as well as breaks. The school aims to create a calendar that best supports and serves our students, staff, and community. If you'd like to provide feedback on your favorite calendar please use the survey link provided.
https://docs.google.com/forms/d/e/1FAIpQLSfMjXODVGD9aEIg54plqUBdpTElUlo4rx2E_4hL9nUcDbjDHg/viewform?usp=sf_link