ISO: Car Washer/Detailer. The Bristol Bay Borough School District has several vehicles that require washing/detailing. If you are capable and interested in providing this service, please send a proposal to Superintendent Hill at
bhill@bbbsd.net
. Or, drop of a written proposal Monday, June 13th at the BBBSD district office. Chin'an!

School Surplus Bid/Sale 10am-2pm today, Saturday, June 11th. Bid forms can be picked up in the old gym. Bill Hill will be on hand to answer any questions and to collect your bids. Also, if you left a pair of shoes and/or athletic gear in the locker rooms, you can pick them up today.

Starts Tomorrow! Social Emotional Skills Club June 7th @11am -12pm (every Tuesday) 1st-12th grade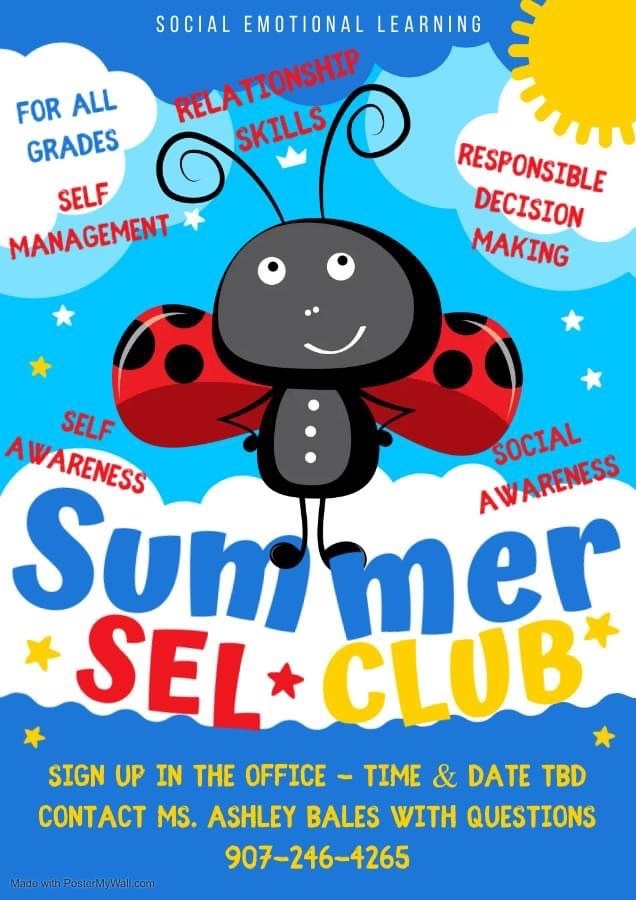 BBBSD - Spring Sale A variety of construction, school & kitchen items will be sold via sealed bid on Saturday, the 11th of June. Items can be viewed Saturday from 10am - 2pm.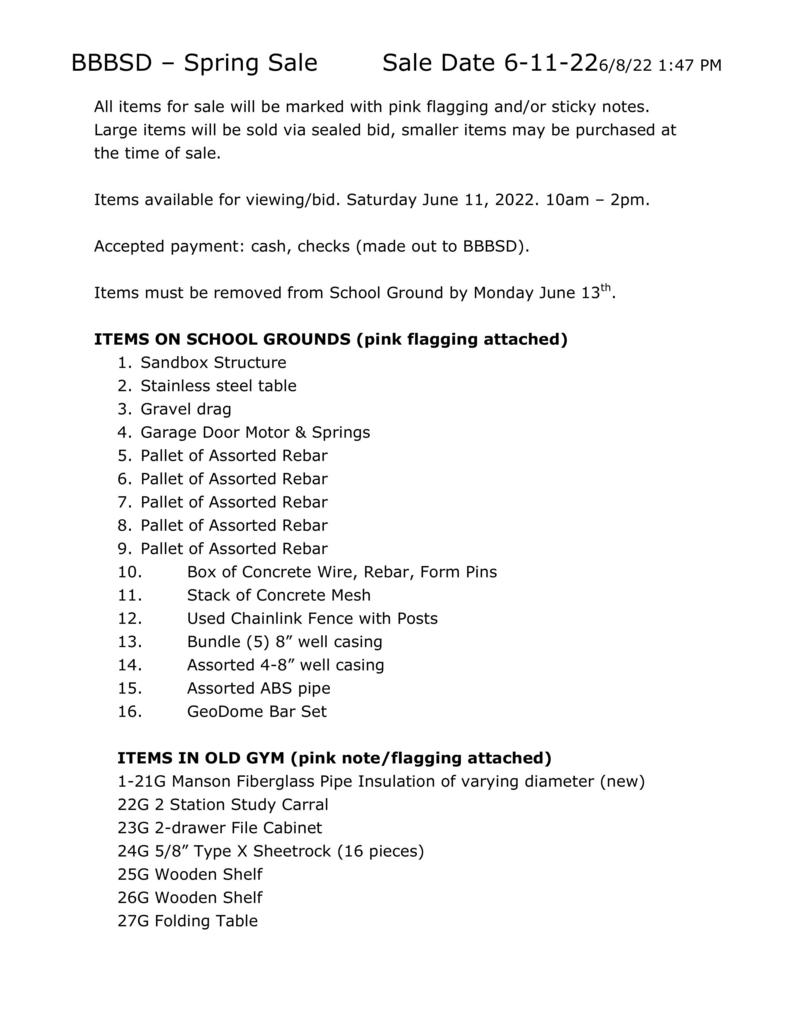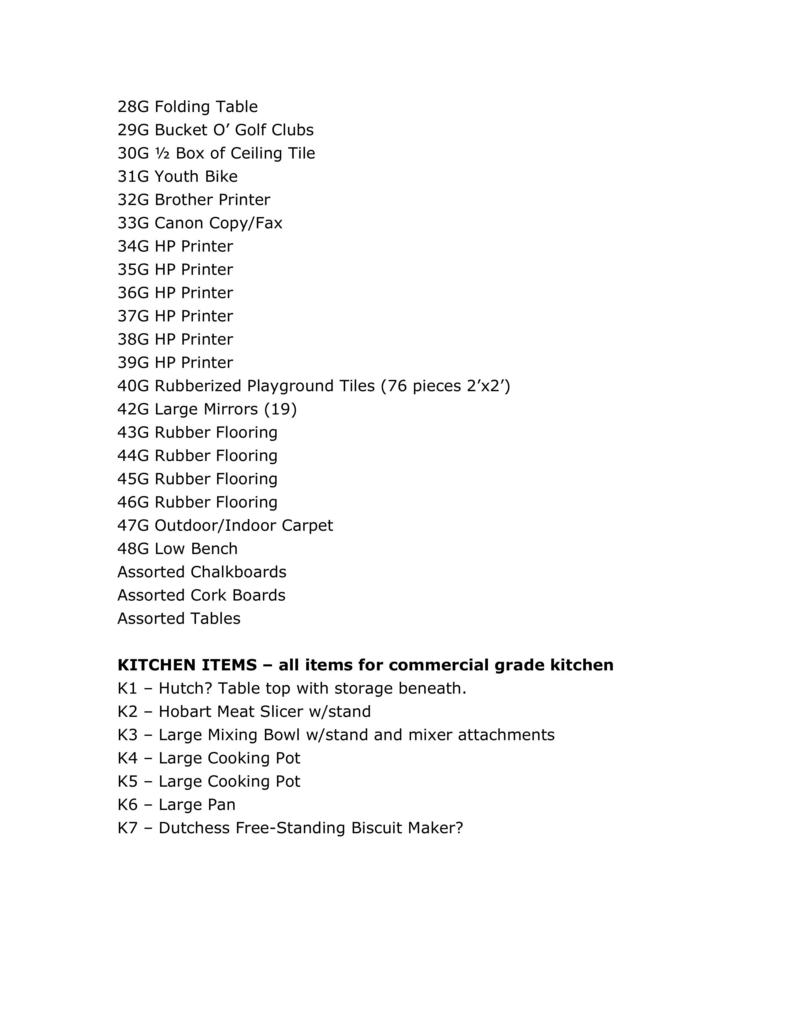 Outside play and learning with preschool and kindergarten.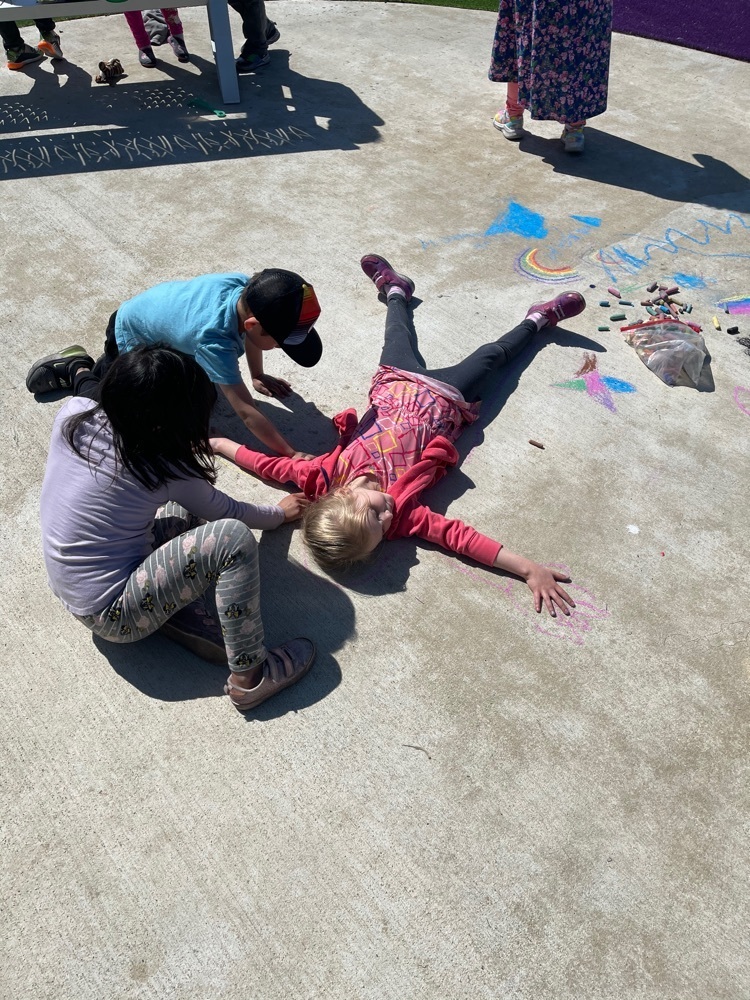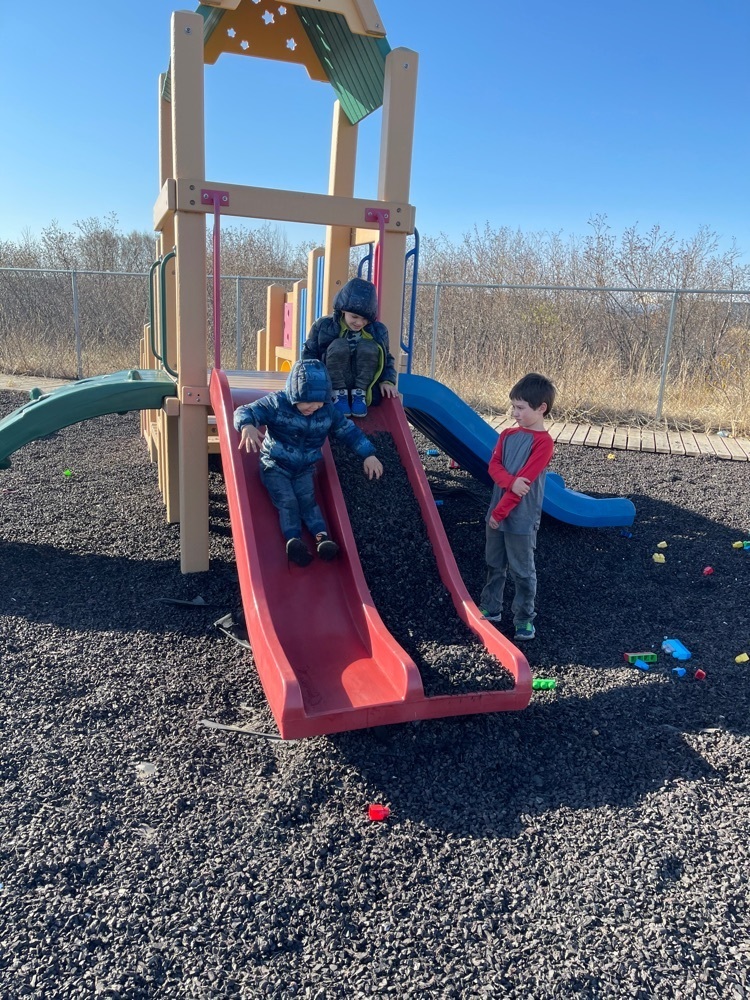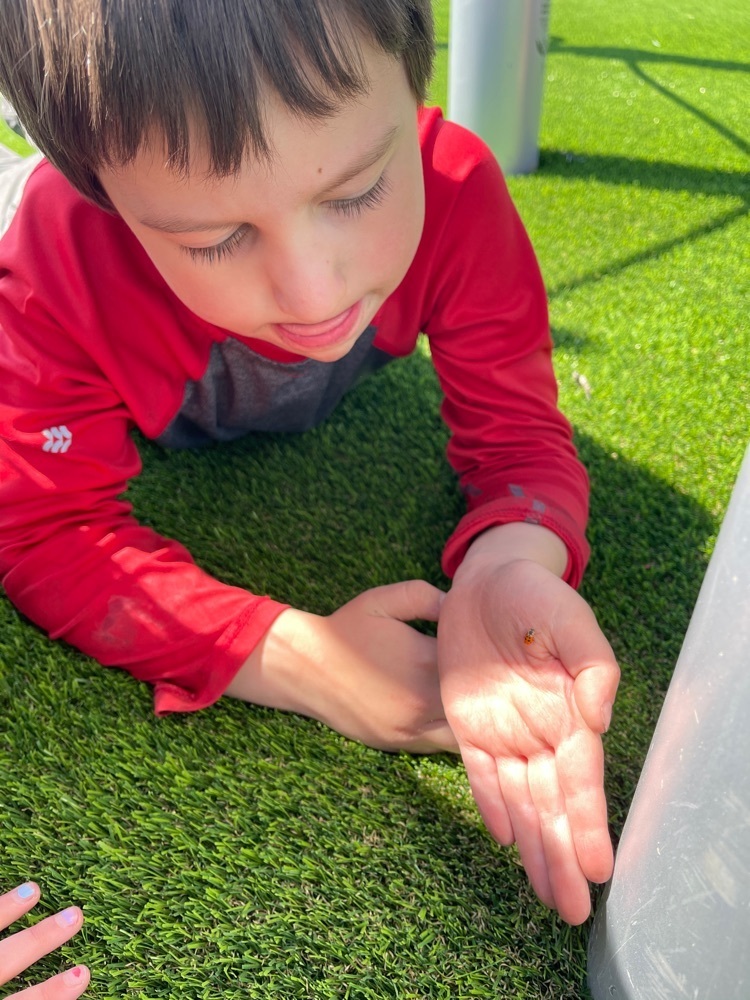 There will be no youth basketball tonight, sorry for the inconvenience!

Good Morning, We have been distributed a plethora of at home Covid test kits from DHSS. Please stop by the front office if you are in need of any for the summer, or call us if you would like some sent home with your students.

TALON!

Art Camp With With Ms. Doster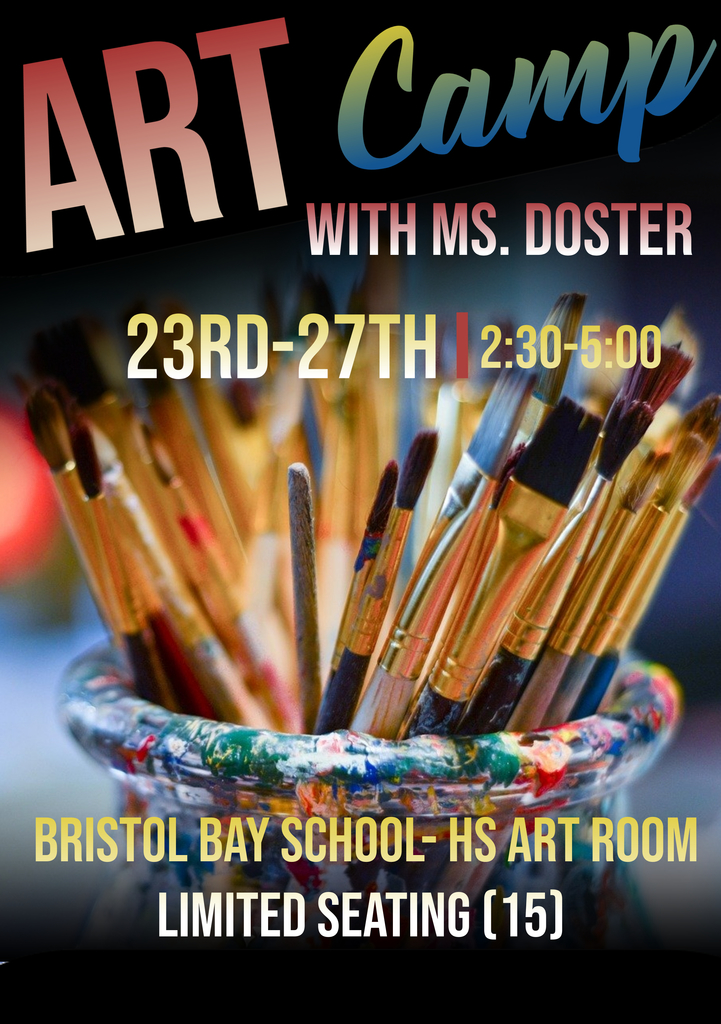 Parents & Students please join us for our end of year BBQ hosted by our School Board Members. Parents please call the office by Thursday, May 19th to let us know if you will be attending lunch with your child.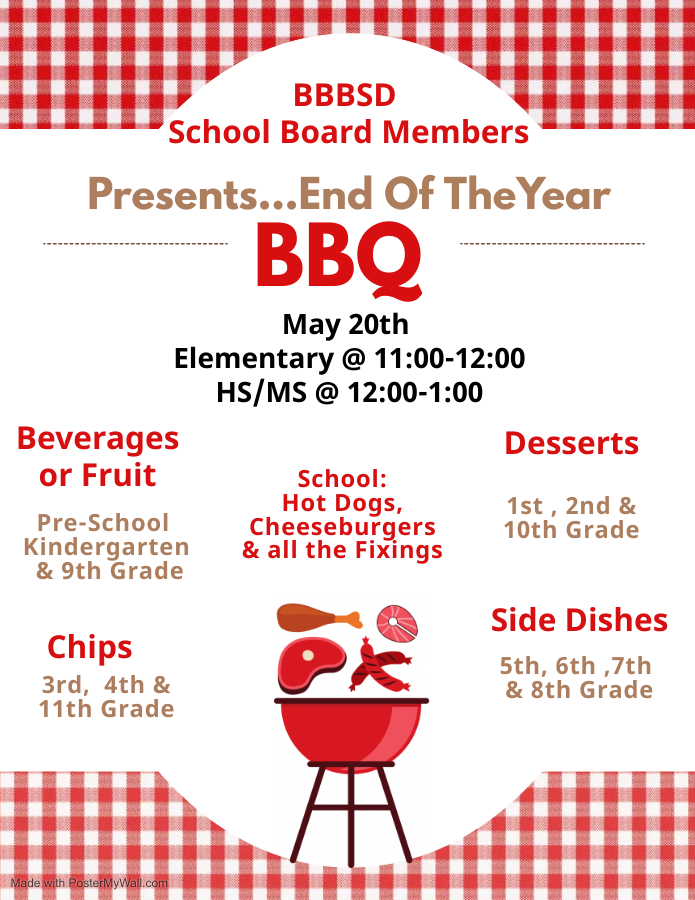 Jr. Torino & Principal Harvilla met today to settle up on some things: Fall 2021: Jr. "Mr. Harvilla can I shave your head?" Mr. Harvilla "Sure, when you graduate!" Jr. Graduated on Saturday and Principal Harvilla paid the piper today.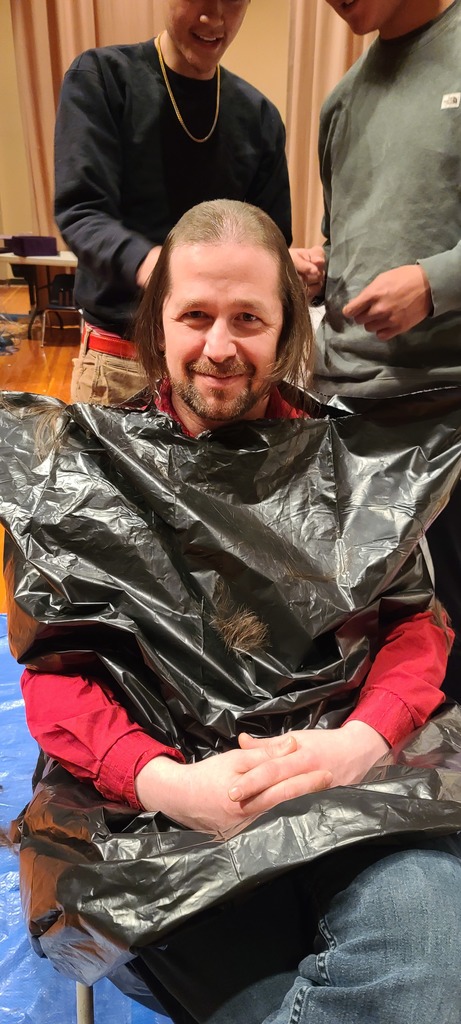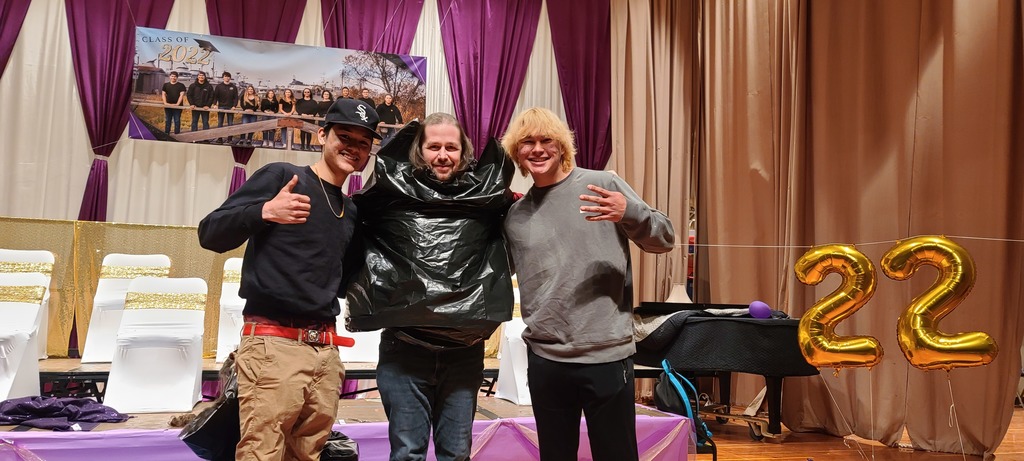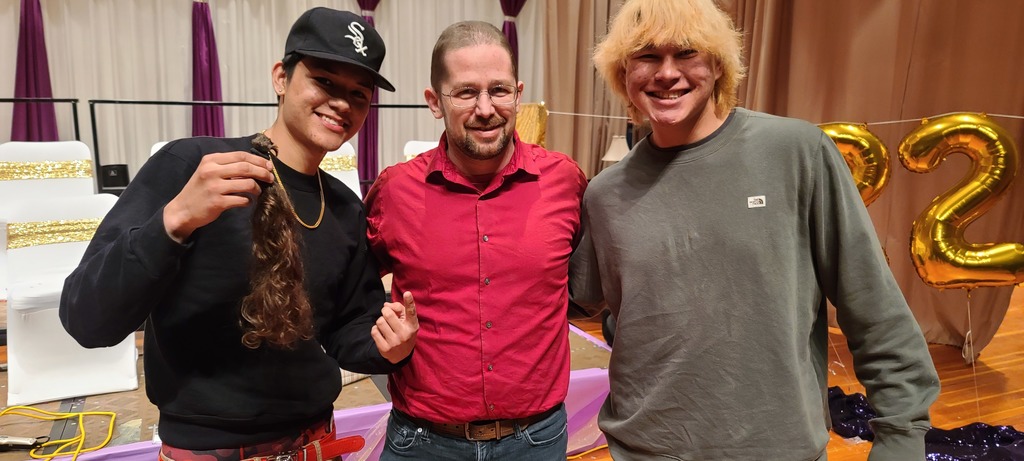 Pre K & Kindergarten promotion tomorrow May 17th @ 9:15am school Auditorium. Parents & Family members are all welcome. Following the promotion will be Elementary Academic Awards 1st -6th grade.

Graduation for the class of 2022 is at 4:00 p.m. tomorrow!

Amazing Part Time Opportunity at Bristol Bay Borough Schools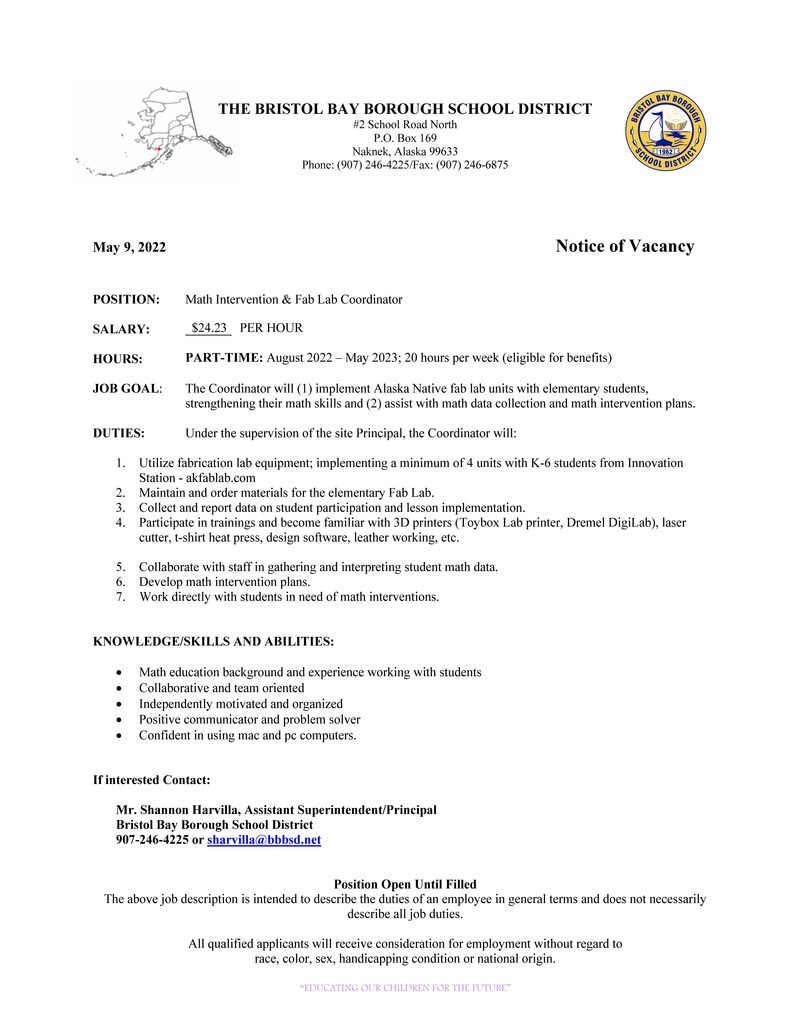 Ms. Doster's Aquatic Biology Class!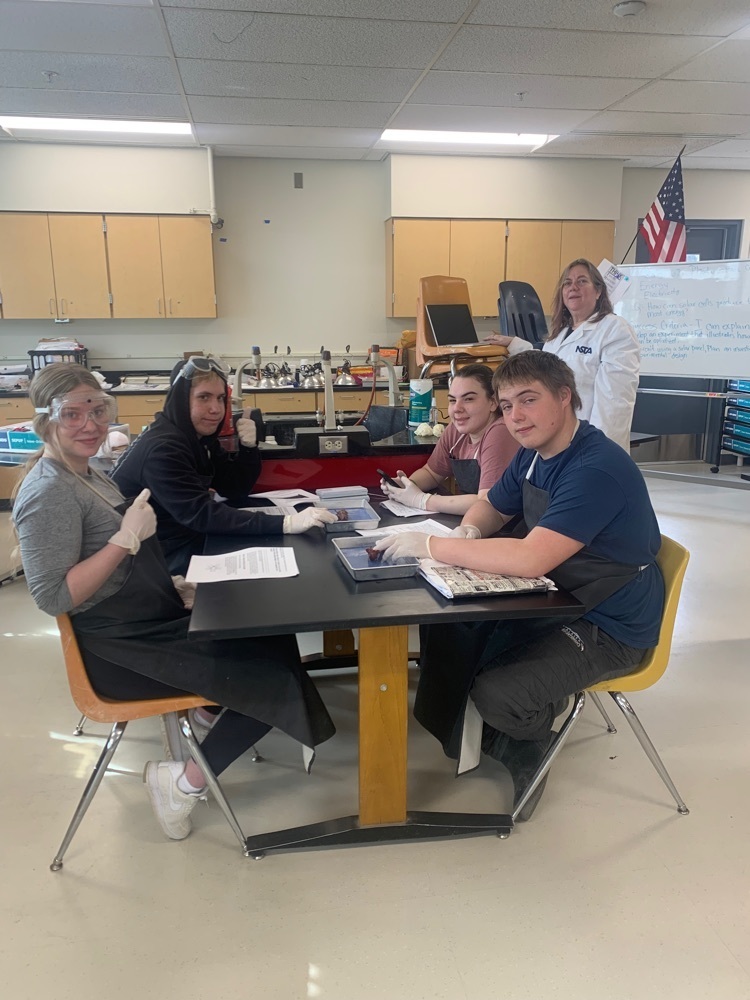 7 more days Class of 2022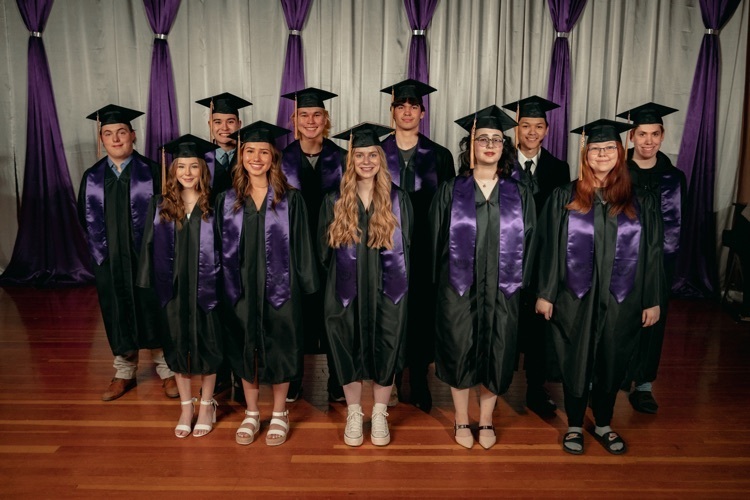 Ms. Ludvick's Epic Sleepover with 5th &6th grade with the help of Mr. Everly. Lots of fun had after school doing photo scavenger hunts, playing on the playground, large group games in the gym, a movie in the auditorium, fort building and scary stories until the early hours of the morning. Tons of memories made 😊 A special thanks to Mr. Griffin for chaperoning the boys.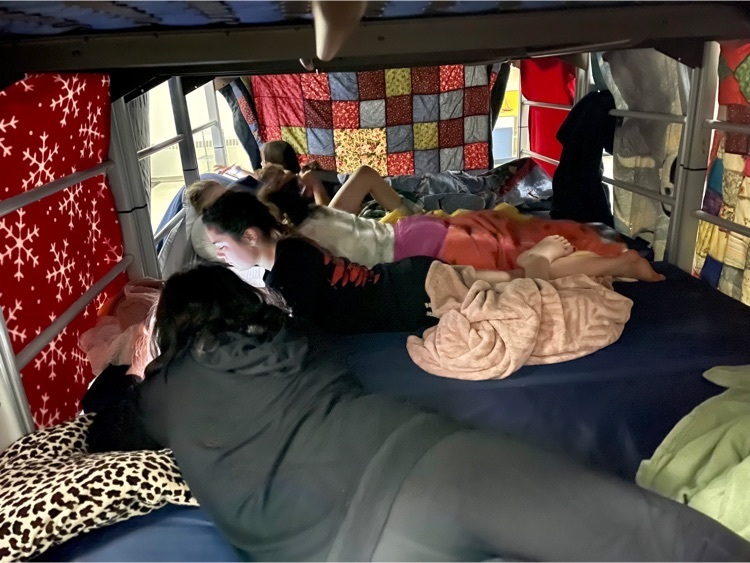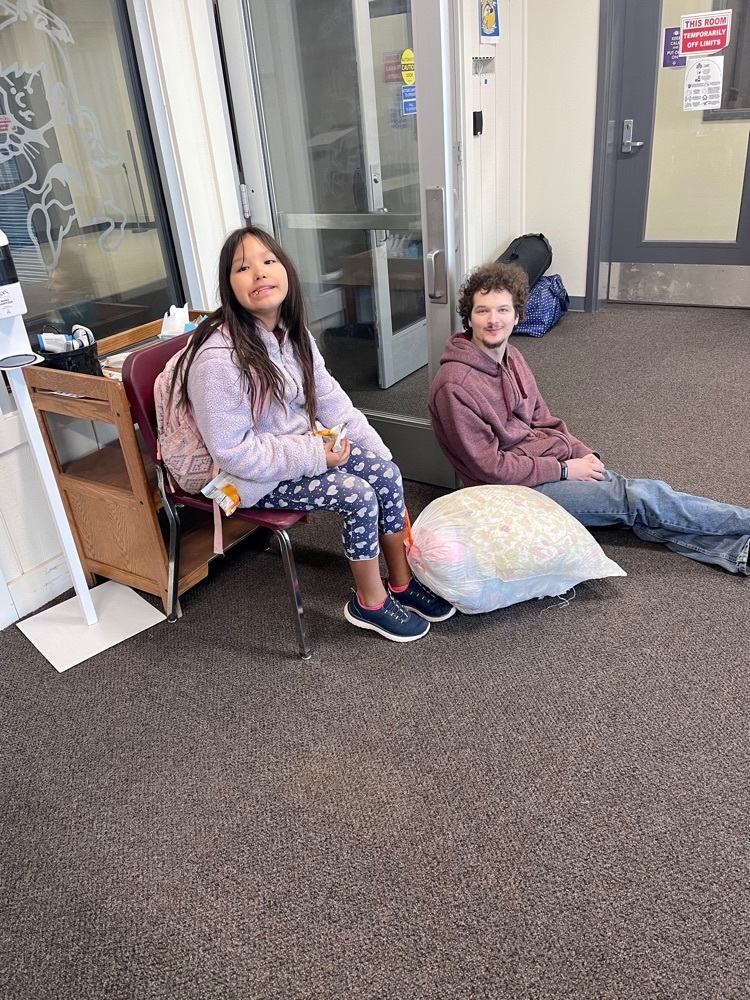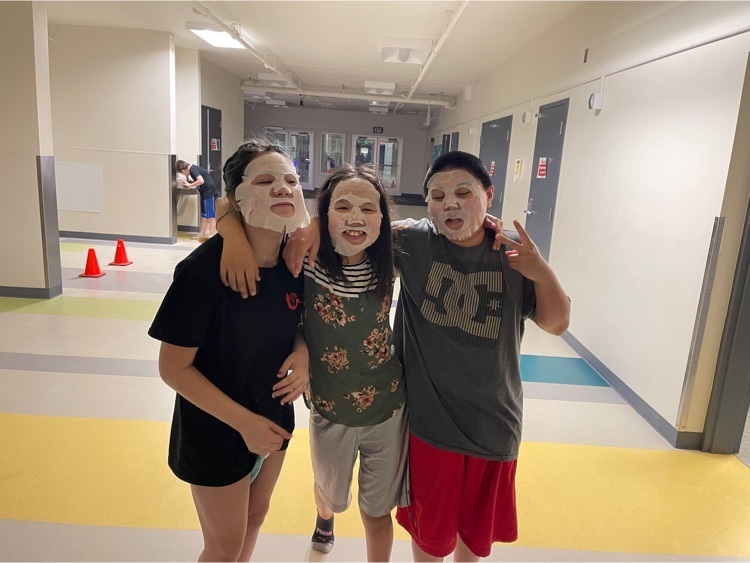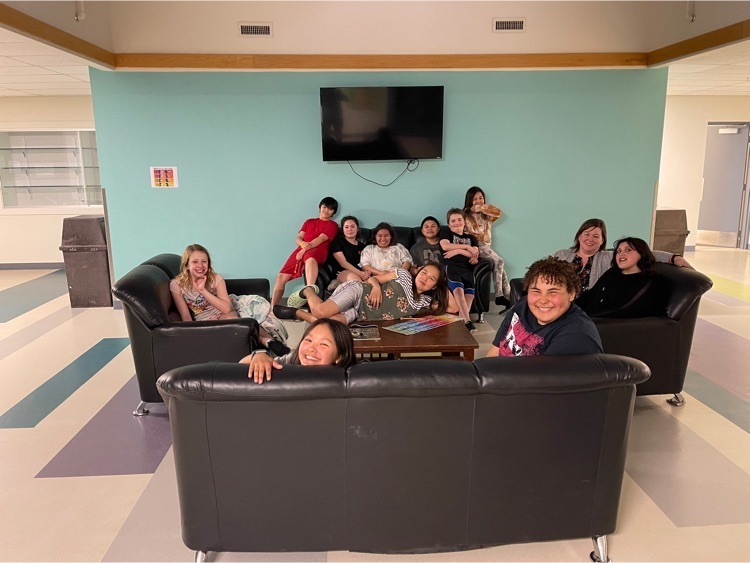 BBBSD May 2022 Regular Board Meeting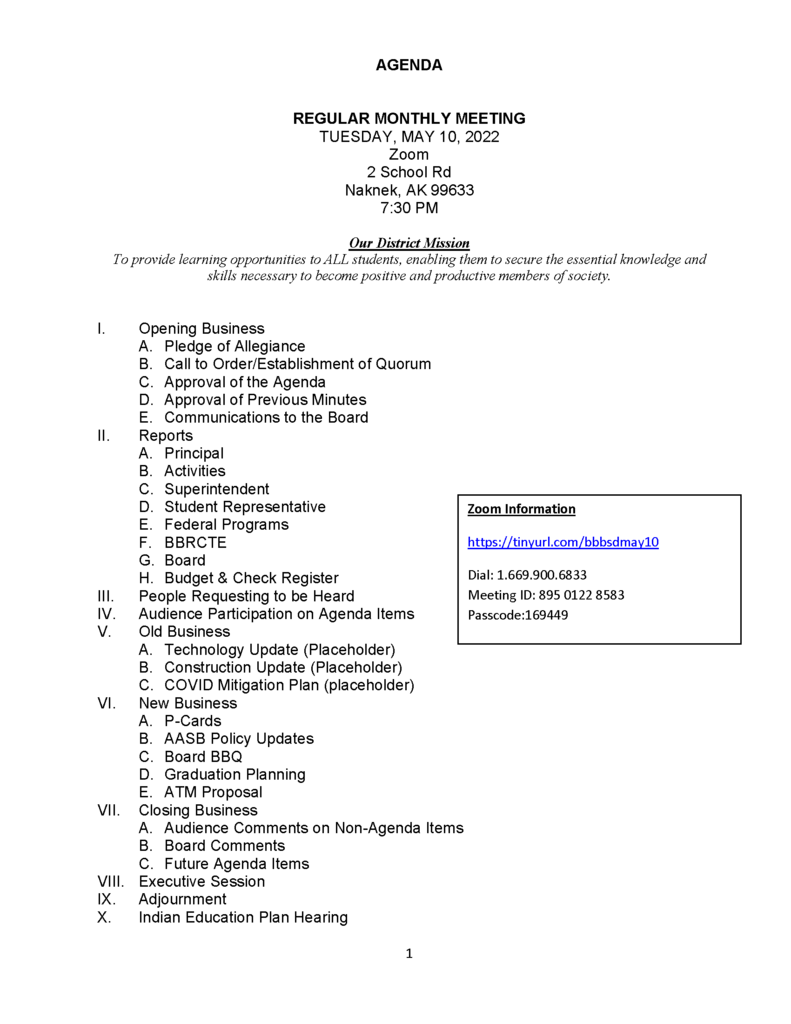 BBBSD Policy Workshop - May 7 & 8, 2022 - Notice of Quorum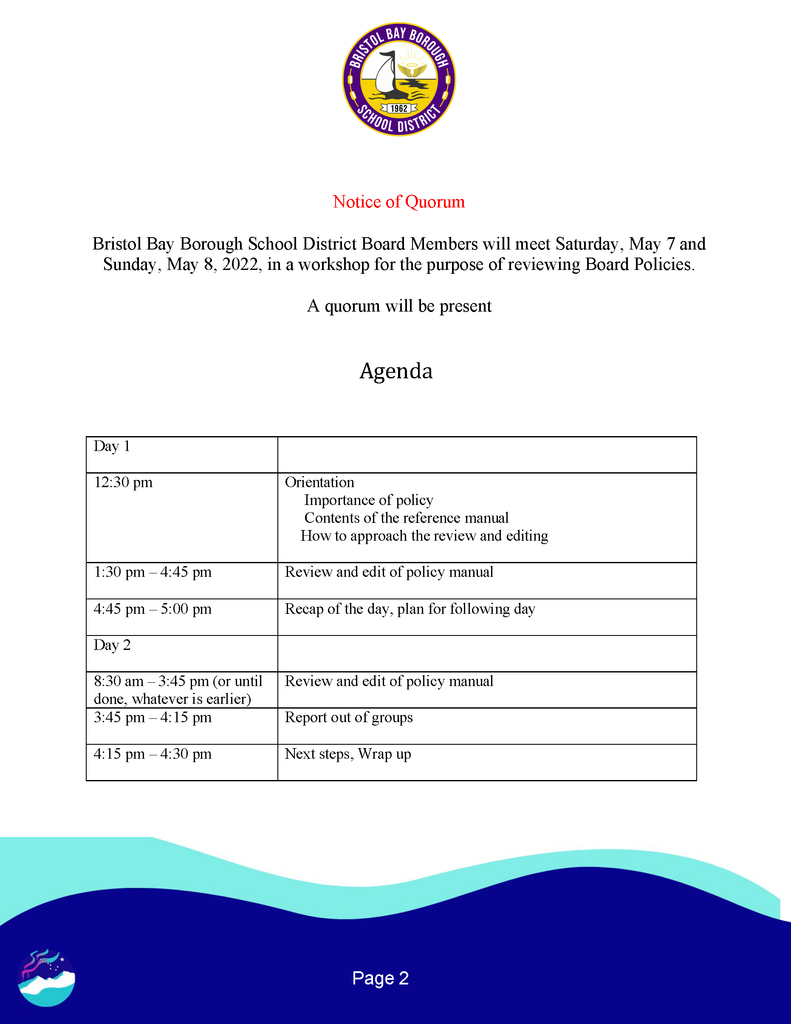 All smiles with the new playground.